Softline Holding plc began trading under the brand name Noventiq after divesting part of its business in October 2022.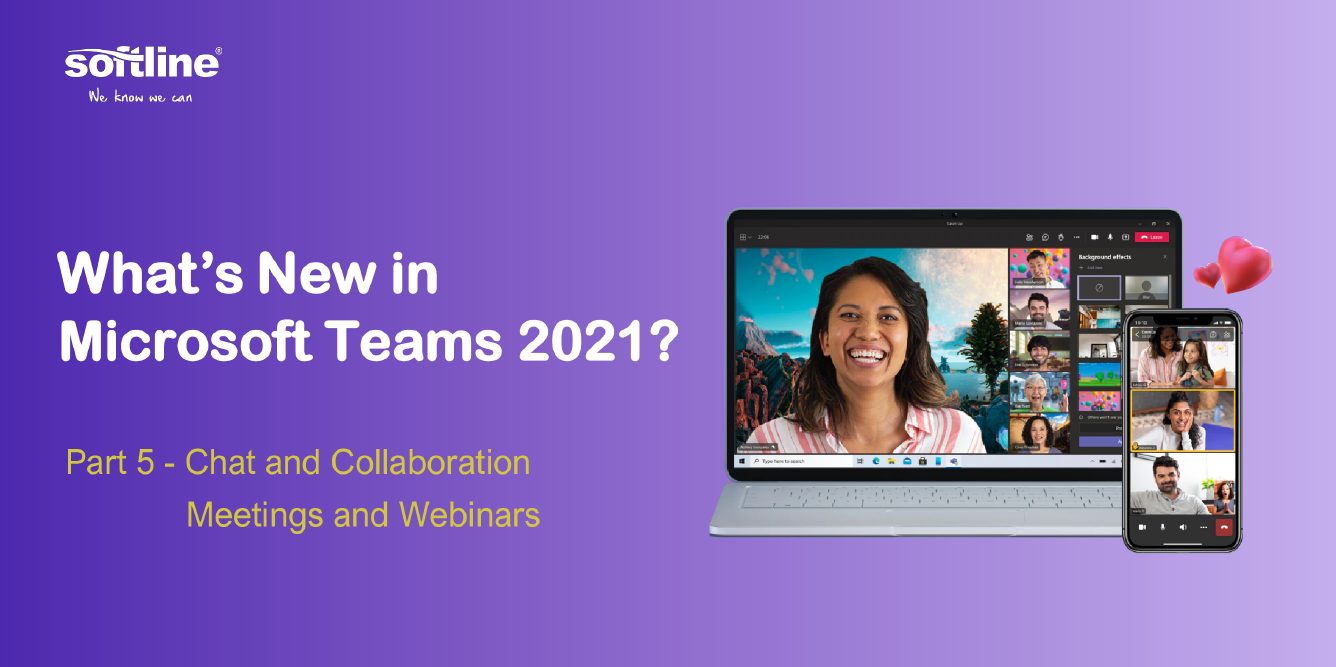 Let's explore new feature updates of Microsoft Teams in Chat & Collaboration and Meetings & Webinars that help businesses enhance collaboration and boost productivity in the hybrid workplace.
Chat & Collaboration
Expanded emoji picker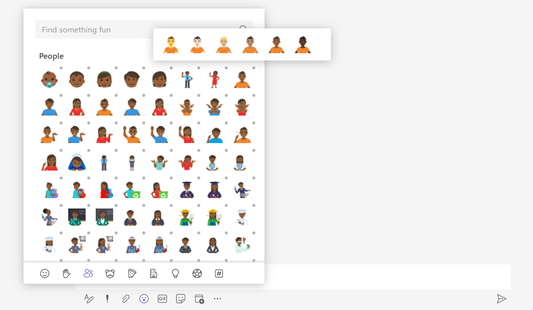 Bring your whole self to the conversation with more than 800 emojis. Have more fun and better express yourself with the large variety of emojis. Select a category and easily find the emoji you need and use the skin tone selector to pick an emoji that better represent you. Quickly add emojis directly when composing a chat, use the short code picker to add emojis using text.
Immersive reader support for Mobile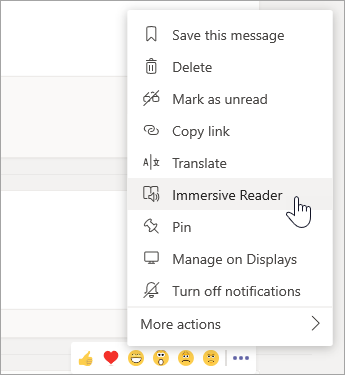 Immersive Reader, which uses proven customization techniques to support reading across ages and abilities, is coming to Teams iOS and Android apps. You can now hear posts and chat messages read aloud using Immersive Reader on the Teams mobile apps. This functionality was previously available only on the web and desktop apps.
Inline Message Translation in channels for Android and iOS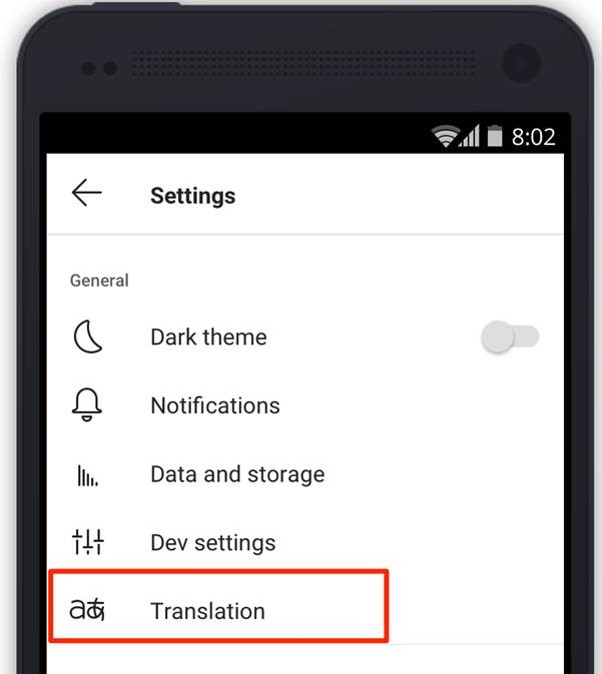 Inline message translation in Channels lets you translate Channel posts and replies into your preferred language. To translate a message, press-and-hold the channel post or reply and then select "Translate". The post/reply will be translated to your UI language by default. If you want to change the translation language, go to Settings > General > Translation.
Headspace integration with Microsoft Viva Insights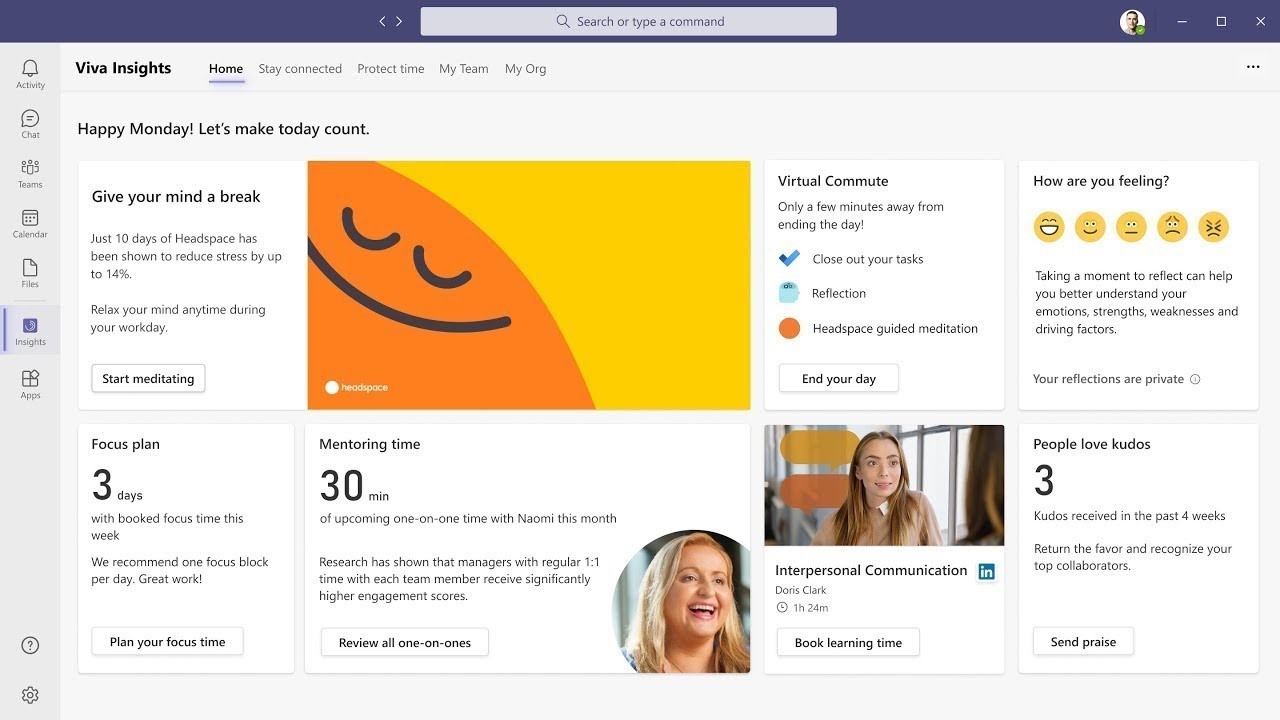 A curated set of guided meditations and mindfulness exercises from Headspace are now available in the Viva Insights app in Teams to help you start your day grounded, relax your mind before a big presentation, or disconnect from work in the evening.
Meetings & Webinars
Reporter and Side-by-Side options in Presenter Mode for desktop and window sharing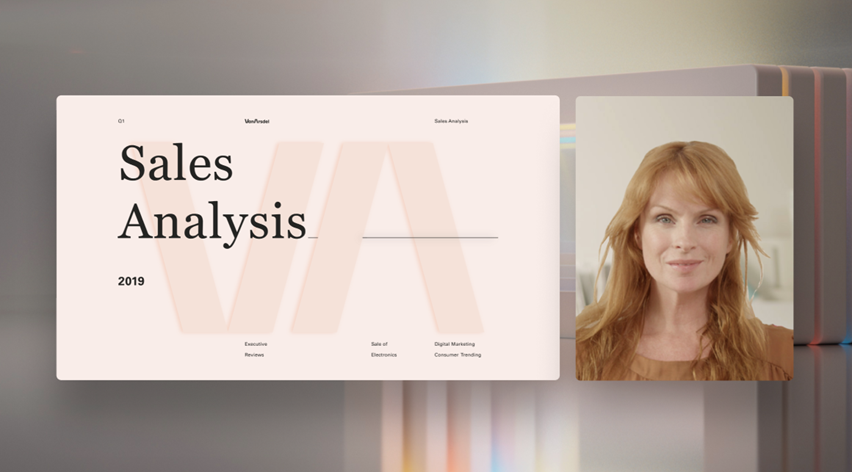 In addition to the previously offered Standout option, two new presenter modes are available when sharing your desktop and window in the Teams desktop app. Reporter mode places content as a visual aid above your shoulder like a news story. Side-by-side mode displays your video feed next to your content. You can now select a mode that fits your needs and promotes a more engaging presentation and experience.
Live Captions and Live Transcript in additional spoken languages for Teams Meetings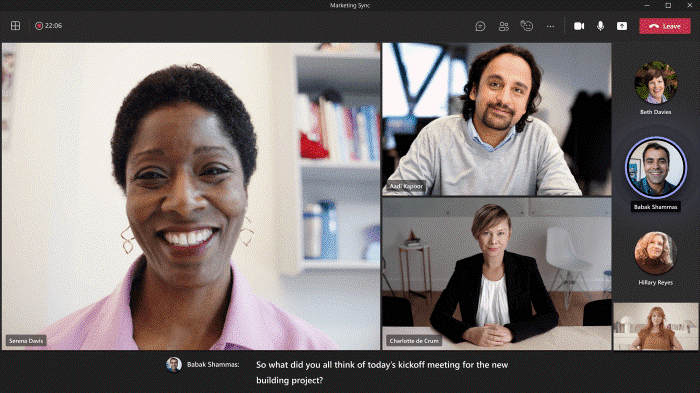 Meetings held in one of the supported languages are now also supported by real-time captioning and transcription. We have expanded to 27 new spoken languages including German, Portuguese (Brazil), Japanese, and Hindi to name a few. This provides flexibility and additional clarity for your participants to engage in the meeting.
Starting recording and live transcript simultaneously
When you turn on recording, Teams now automatically also start live transcription for you. This conveniently captures the discussion and detailing what was spoken in the transcript with one click. To ensure this works for your users, both Allow Transcription and Allow cloud recording policies must be turned on. After your meeting, the recording and transcription continues to be accessible through the Recordings & Transcripts tab of your meeting details.
Contact Softline to get in-depth consulting!