Softline and Google co-organized the webcast named "API – Powered – Digital – Ecosystems" was held on 6th August 2020 on Google Meet platform across 3 countries in EM like Cambodia, Myanmar and Vietnam. It's excited to engage over 60 attendees from varieties of company and industry to attend our webcast and express much concern for Apigee today.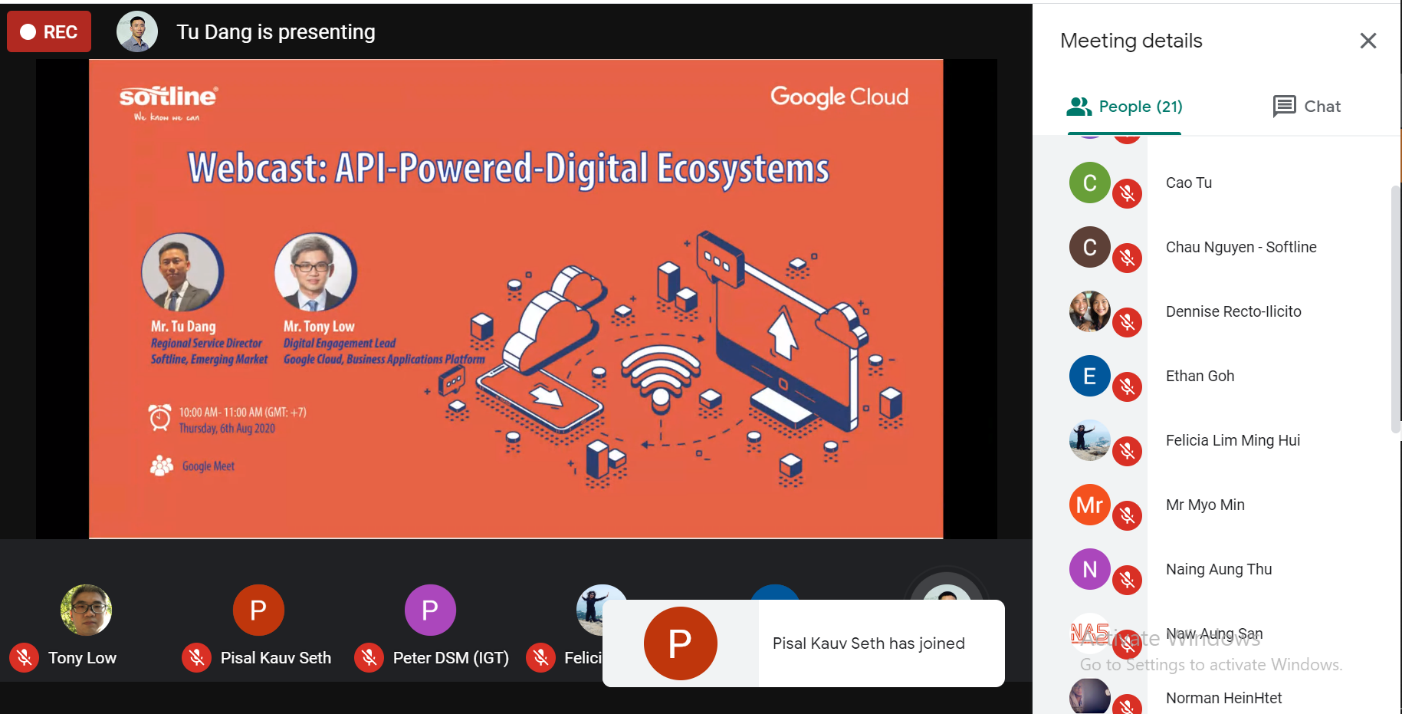 Opening the sharing, Mr. Tu Dang – Softline's Regional Service Manager gave us the overall of Apigee platform with the significant figure showing what and how Apigee can benefits customers.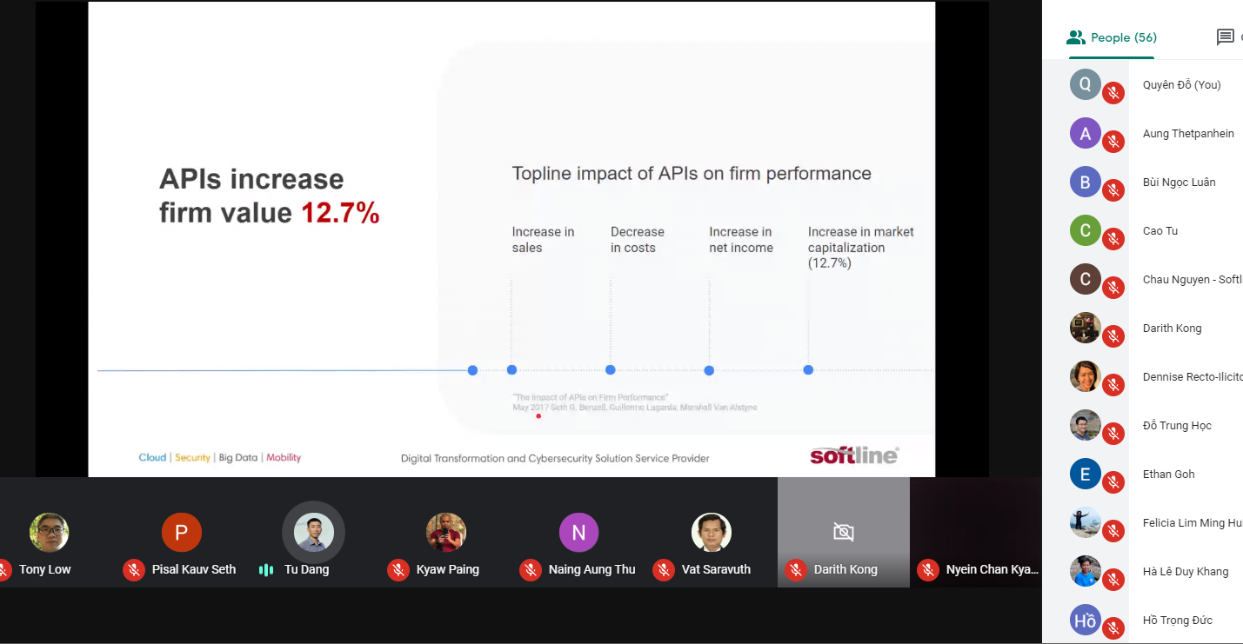 Moving to the crucial section, Mr. Tony Low - Digital Engagement Lead. Google Cloud – shared the picture of customer expectation changing in 2020 and presented more intensive about the product with three pillars of a digital ecosystem matter also to express the important of API as well as the application to modern business. Furthermore, Mr. Tony Low illustrated the success of Apigee application into each company and each industry like Insurance, Banking, Retail…… etc by some case studies.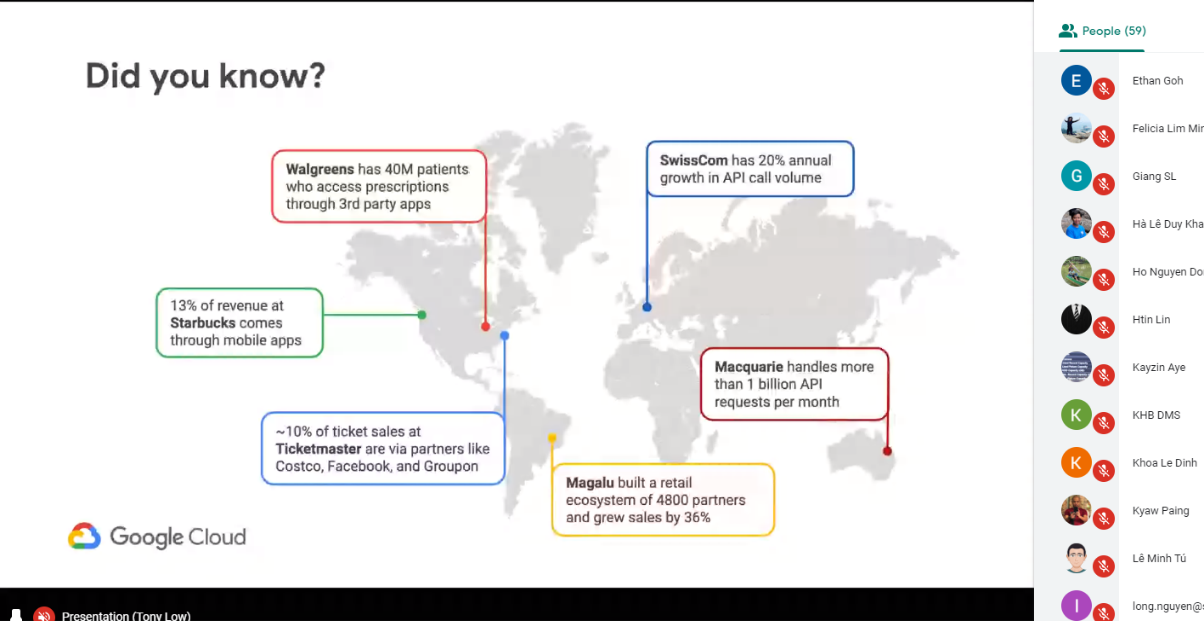 At the end of meeting, Softline received many questions from customers in FQA session, it is the motivation keeps our momentum to conduct more webcast in the upcoming time.
Subscribe and follow our Fanpage for promotions, product information and next sharing on:
https://www.facebook.com/SoftlinegroupVietnam
Contact us: