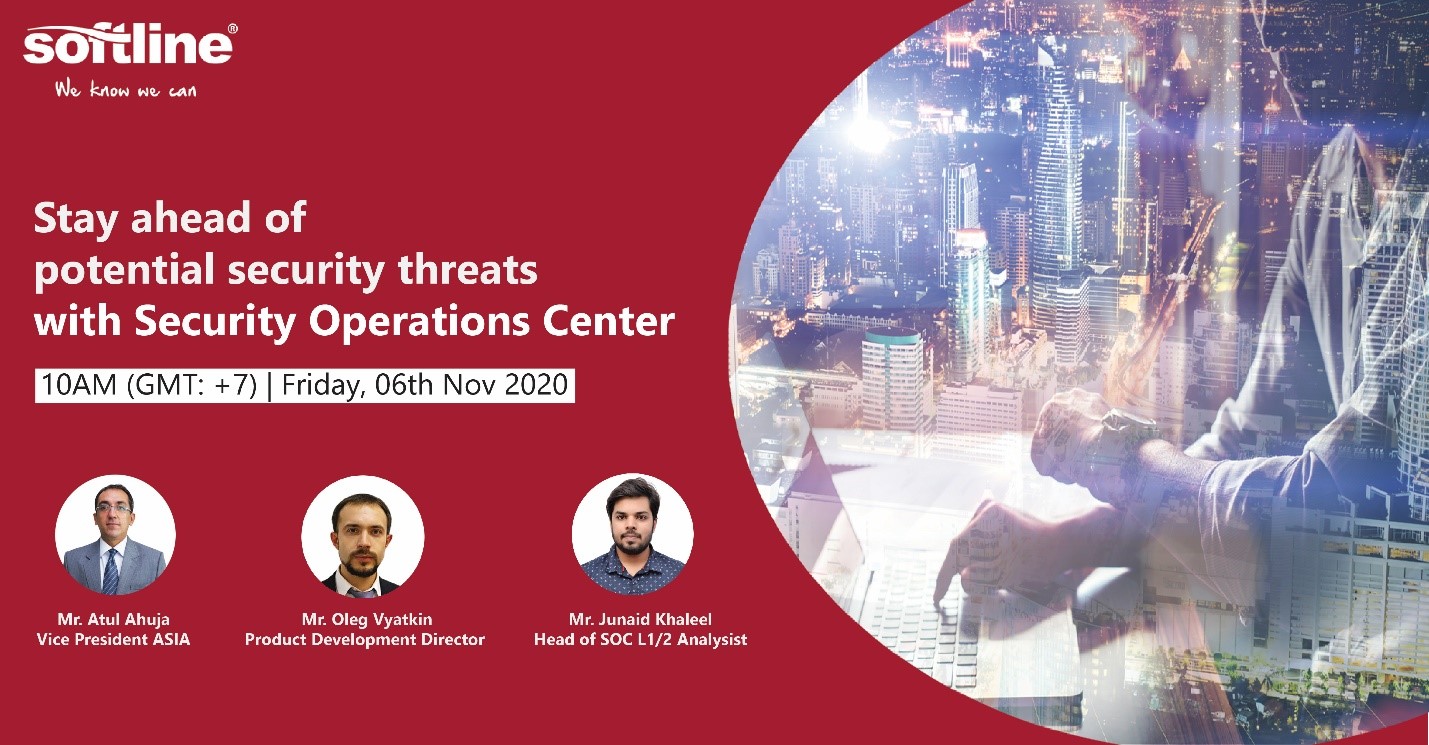 The seminar is an opportunity for Softline to share with Businesses in the APAC region about ISOC (aka Info-Security Operation Center) solutions to help businesses both save costs while optimizing the efficiency of information security.
To open the workshop, Mr. Atul – Vice president ASIA shared an overview of the information security market as well as security trends to help businesses optimize investment efficiency and strategic directions to help businesses benefit from a classic SOC, but in this case the security function is located outside of the organization to maximize management efficiency and operating costs.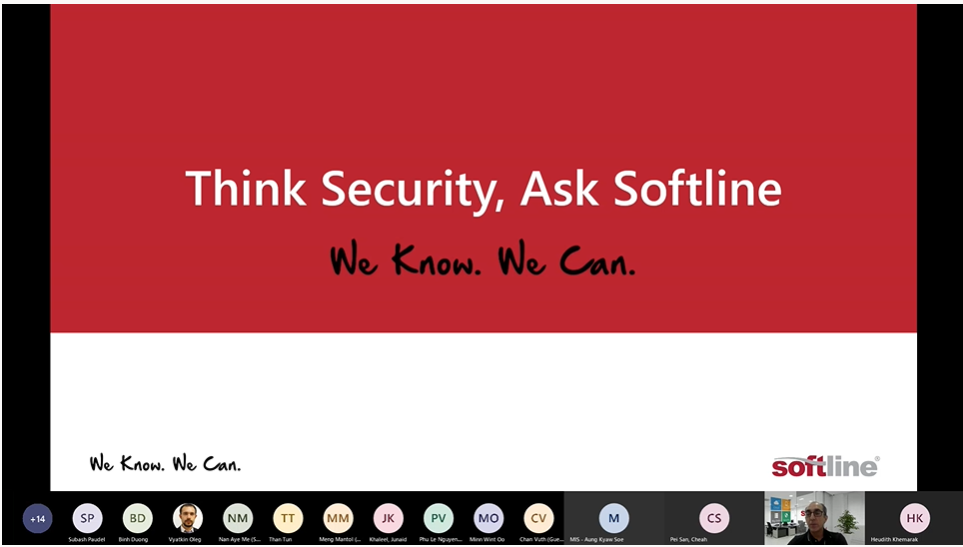 Continuing the program, Mr. Oleg – Product Development Director also delivered presentation on ISOC - Softline's exclussive solution which is built by Softline team. In the sharing, Mr. Oley mentioned that SOC as a service is not a new solution but it is a unique one because customers only need to pay a small sum of money for the service but enjoy all the benefits that a classic SOC offers. ISOC is more than just SIEM as a service and monitoring - we provide a full range of troubleshooting services including monitoring, detection, warning, analysis, response and investigation. ISOC offers your organization a cost-effective alternative that provides an external team of experts and network security analysts for advanced threat detection. Using ISOC means customers can:
Optimize cost factors
Minimize internal resources
Be clear about terms and service fees
Ensure the SLA is clear and streamlined
Respond to incidents immediately
Be offered with additional services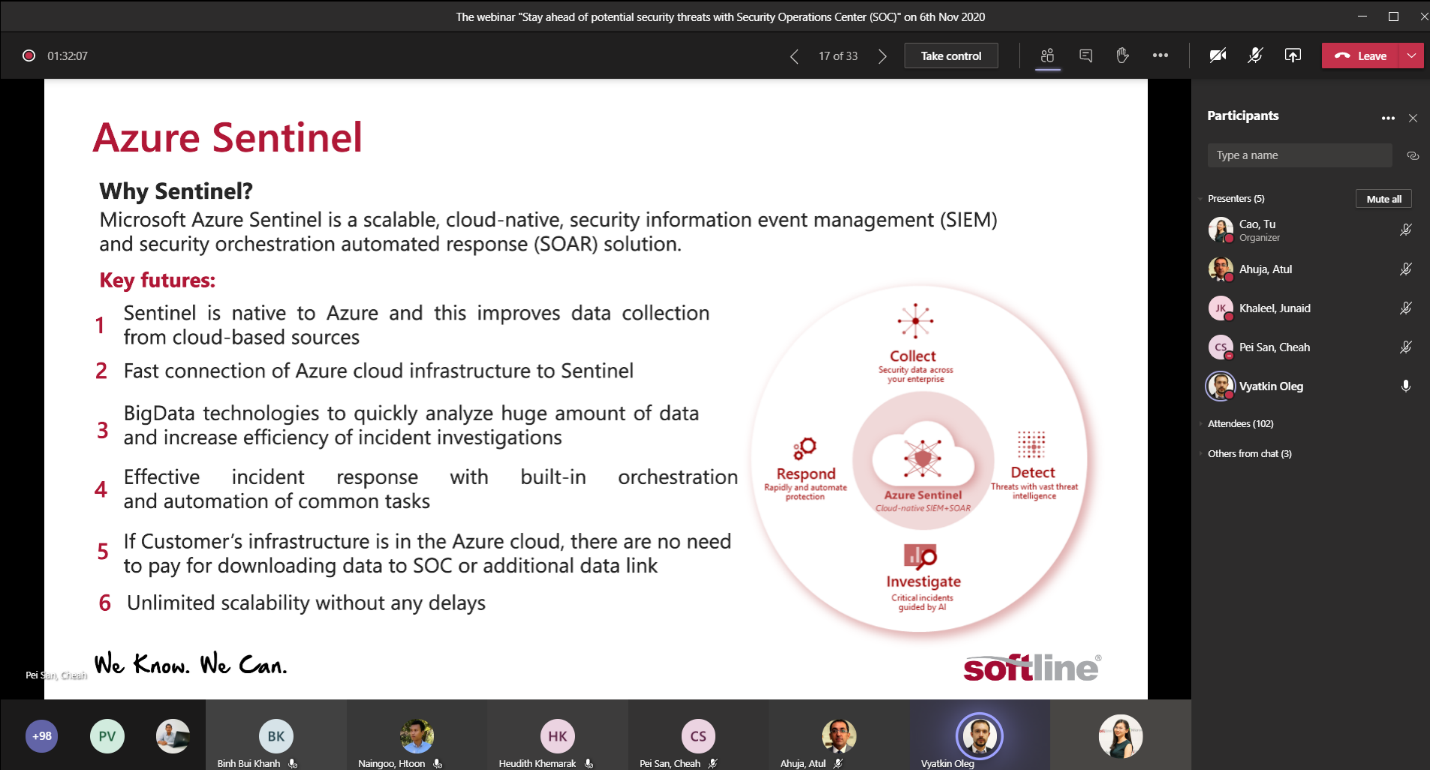 Finally, the cloud-based solution means that the SOC infrastructure, its hardware and a software basis, are disposed on Microsoft Azure cloud computing services. A SIEM is a fundamental technology in SOC and Microsoft Azure Sentinel is the SIEM tool. Therefore, the ISOC service is native to the Azure clouds, just like the Sentinel does.
At the end of the webinar, Mr. Junaid – Cybersecurity Monitoring Head shared the ISOC demo to help customers to experience as well as better visualize how Softline's ISOC is operating, helping businesses become more confident to make decision on choosing Softline as an IT service partner providing SOC service among hundreds of partners in the IT market today.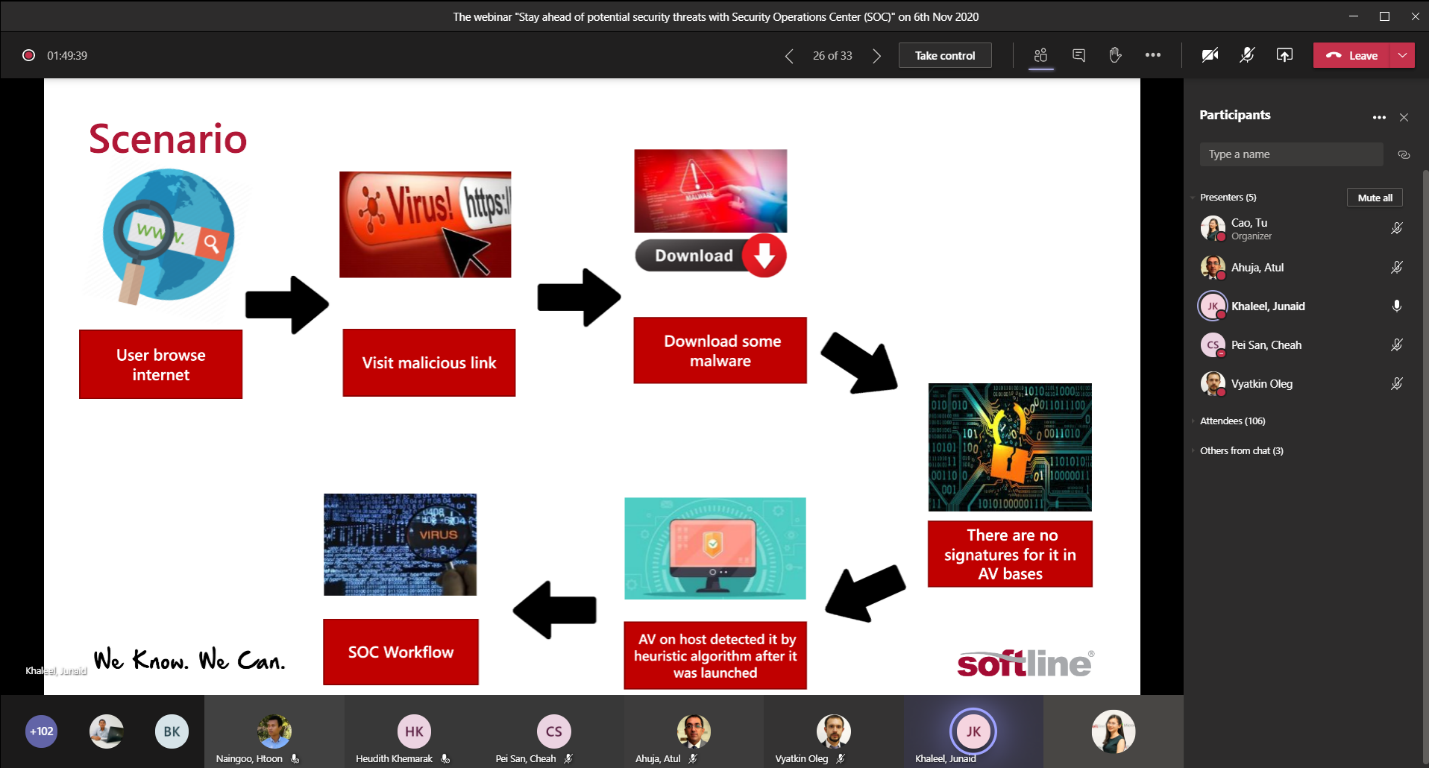 Contact Softline to receive POC about ISOC and receive in-depth advice from a global team of experts.
Hotline: +95 (9) 230 4405
Email: info.mm@softlinegroup.com