Softline Holding plc began trading under the brand name Noventiq after divesting part of its business in October 2022.
1. Microsoft Windows Virtual Desktop
2. Windows Server and SQL Server Migration to Microsoft Azure
3. Kubernetes on Microsoft Azure
4. Linux and Open-Source Databases Migration to Microsoft Azure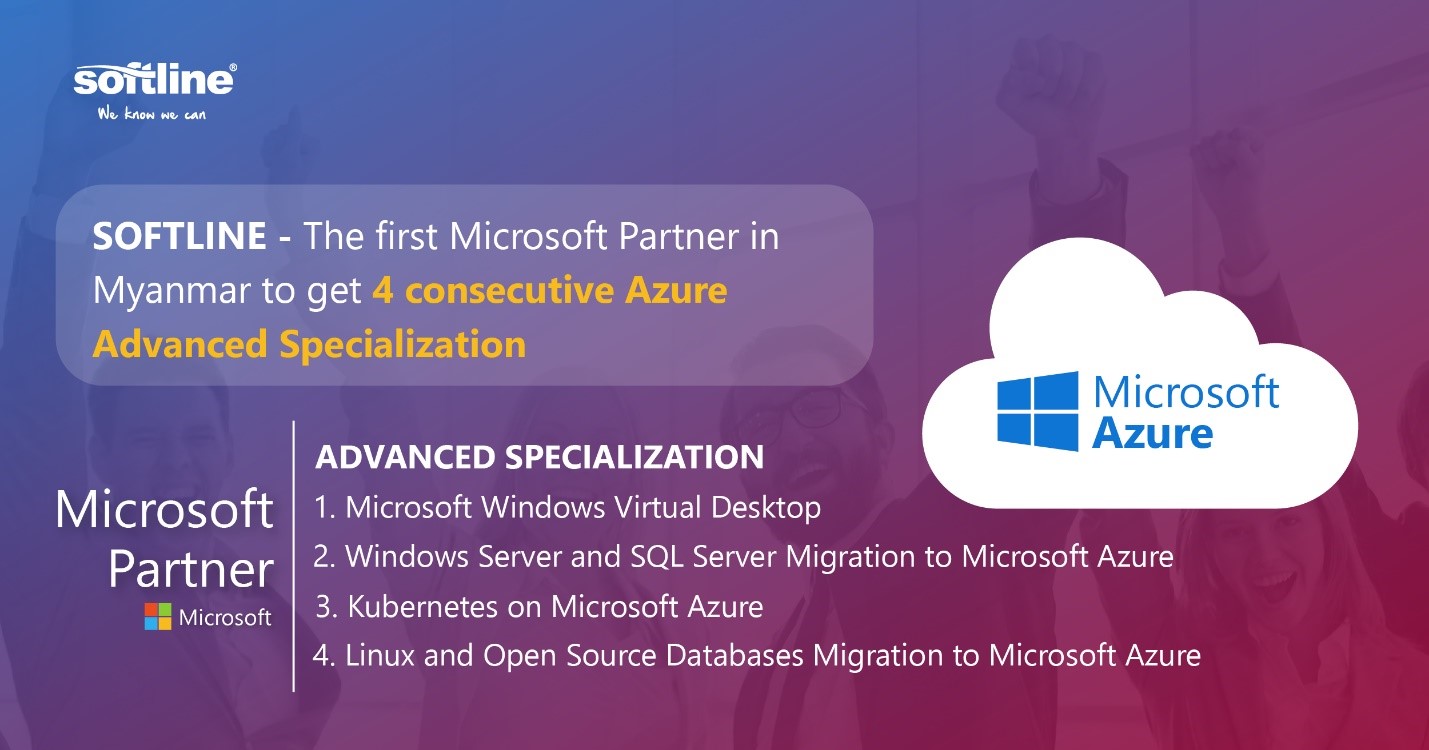 These four Advanced Specialization highlights Softline's deep knowledge, extensive expertise and capabilities through customer success projects. Simultaneously, they also prove that Softline's service quality has passed a third-party audit of:
Deploying secure and effective Remote Work infrastructure with the "Remote Desktop" – Microsoft Windows Virtual Desktop (renamed Azure Virtual Desktop).
Migrating workloads based on Windows Server and SQL Server to Microsoft Azure.
Simplifying the process of deploying and managing containerized applications with Kubernetes - the container management environment on Microsoft Azure.
Migrating workloads running on Red Hat Enterprise Linux or SUSE virtual machines and/or utilizing MySQL, PostgreSQL, and MariaDB databases to Azure.
As a global solution provider, Softline's goal is to help customers successful shift into digital transformation through the range of our services offerings. This is the reason that Softline is constantly cultivating and updating the latest trends in digital transformation, combined with Softline's rich experience, we hope to support and accompany thousands of large and small businesses in Vietnam in digital transformation journey.
Softline (Softline.com) headquartered in Russia and UK, facilitates digital transformation and cybersecurity services to customers in 50+ countries and 95+ cities around the world. Softline and Microsoft have been developing a global strategic partnership to enhance business since 1994, Microsoft Licensing Solution Provider (LSP) since 2002, currently in 30 countries and Azure Expert Managed Service Provider (MSP) since 2019. With over 27 years of experience in Information Technology, we are proud to engage with our clients to choose and integrate the right products in the most efficient way, creating and managing hybrid and secure infrastructures.
Contact Softline for in-depth support!
Contact us:
T: +95 1 934 5065 /66 / 67/ 68 Ext : 1100, 1116