Softline Holding plc began trading under the brand name Noventiq after divesting part of its business in October 2022.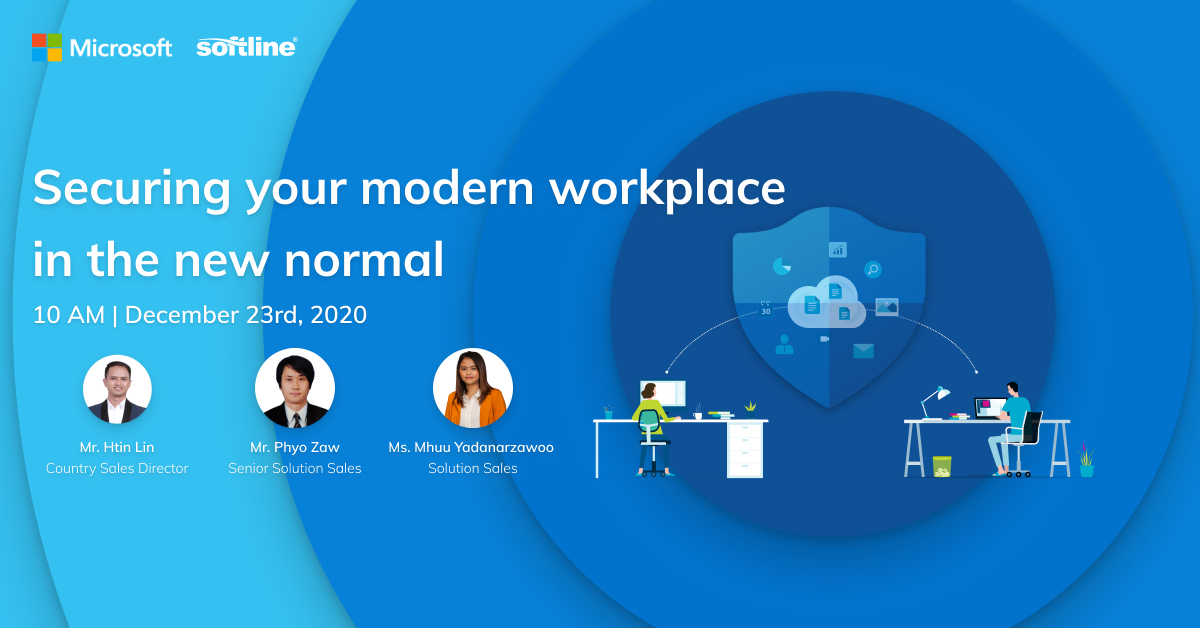 (23/12/2020) Today, we are happy to successfully organize the webinar "Securing Your Modern Workplace In The New Normal" with the participation of almost 50 attendees. The webinar is a great opportunity for us to share with our partners and IT enthusiasts about cyber threats. In the webinar, we talked about cybersecurity and how to prevent painful breaches targeting to businesses.
To start the webinar, Mr. Htin Lin – Softline Country Sales Director had an introduction on Softline and how we can help business leverage technologies in digital transformation. Softline has more than 25 years in the IT market, we believe that we can help your business in implementing an effective digital transformation strategy.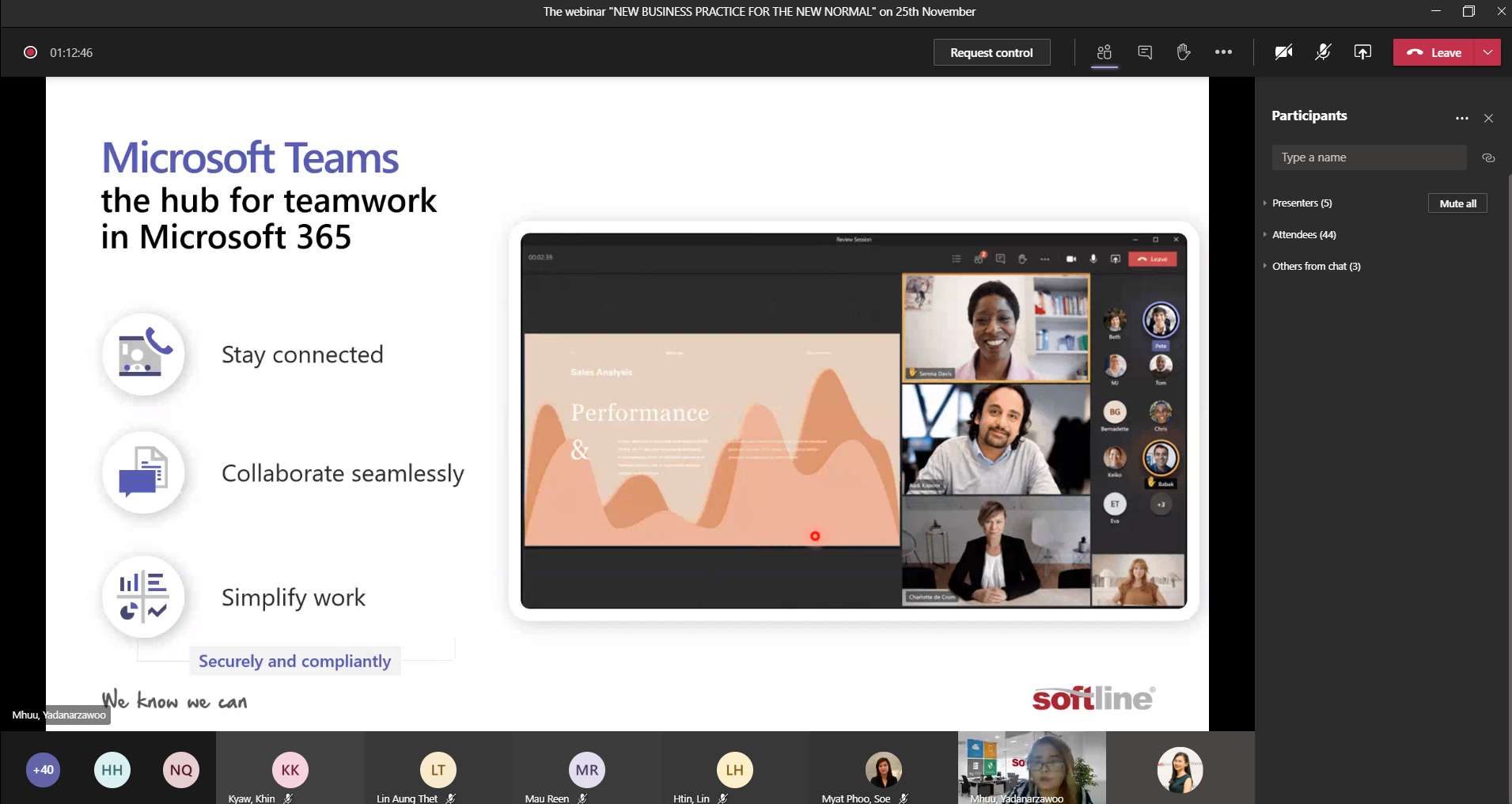 Continue the agenda, Mr. Phyo Zow – Softline Solution Senior Sales had an interesting talk on Identity Management and Information Protection using Microsoft solutions. We are thrilled to see how engaging our participations were during this section. Mr. Phyo Zow also shared about some steps we can take to keep our accounts or files more secure in cyberspace.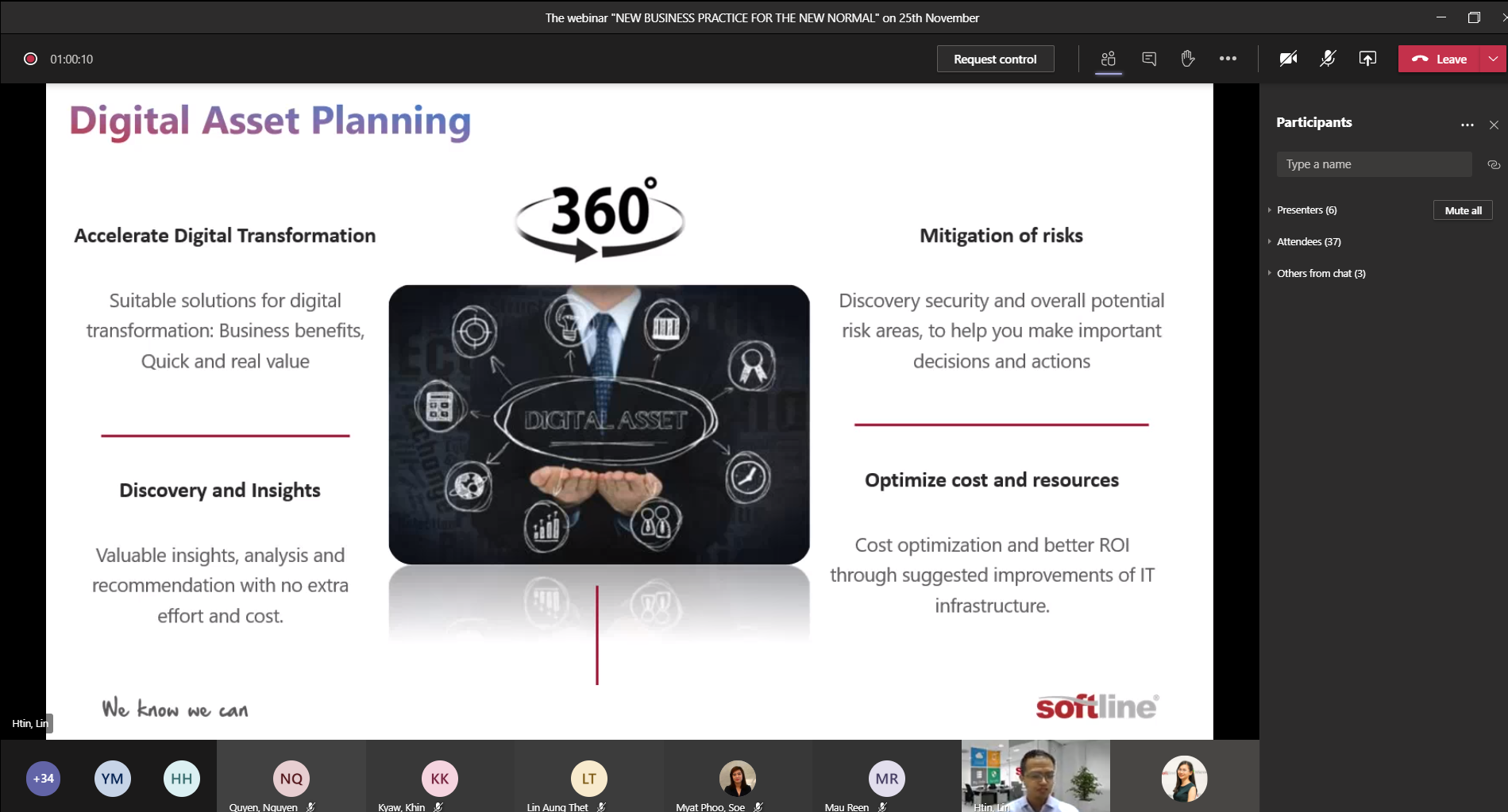 According to 2020 Cost of Insider Threats: Global Report of Ponemon Insitute, the average costs of Insider threats increased by 31% in two years $11.45M. This is a dangerous threat for small businesses particularly. Therefore, Ms. Mhuu Yodanarazawoo – Softline Solution Sales shard some scenarios to drive the data compliance as well as risk management for the audiences to have an overall point of view in the current situation. We are confident to support all business needs with a wide range of selections.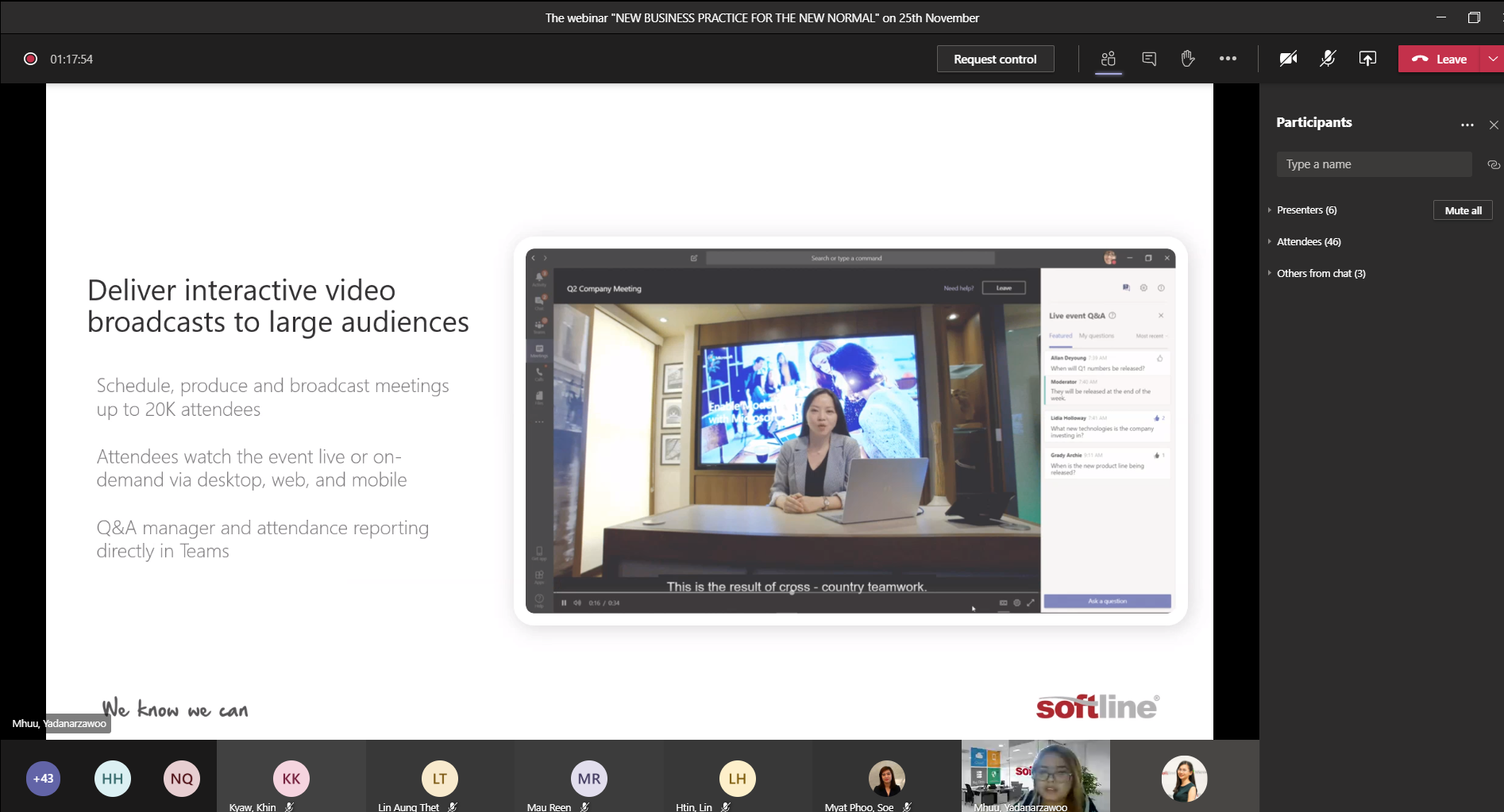 Contact Softline to receive in-depth consultation on how to protect your modern workplace from a global team of experts.
Hotline: +95 (9) 230 4405
Email: info.mm@softlinegroup.com