Softline chose Security topic for this monthly webinar with the specific name "Modern Security With An End-To-End Zero Trust Model". It's the most concern in the context of working from home more popularity and the quick movement of technology application. Everyone is dependent on internet and easily being an victim to an attack by ransomware, spyware, phishing etc. anytime and suddenly. Against the traditional IT network security, Zero trust security is a new model and the technologies that support Zero Trust are moving into the mainstream. Here's why security experts say it might be the best way to stop data breaches.
In this webinar, Softline focused to share about Zero Trust model and how to enable Zero Trust when using Microsoft 365. It's also a chance for us to connect with customers to understand their needs and how Softline can go along to address with them.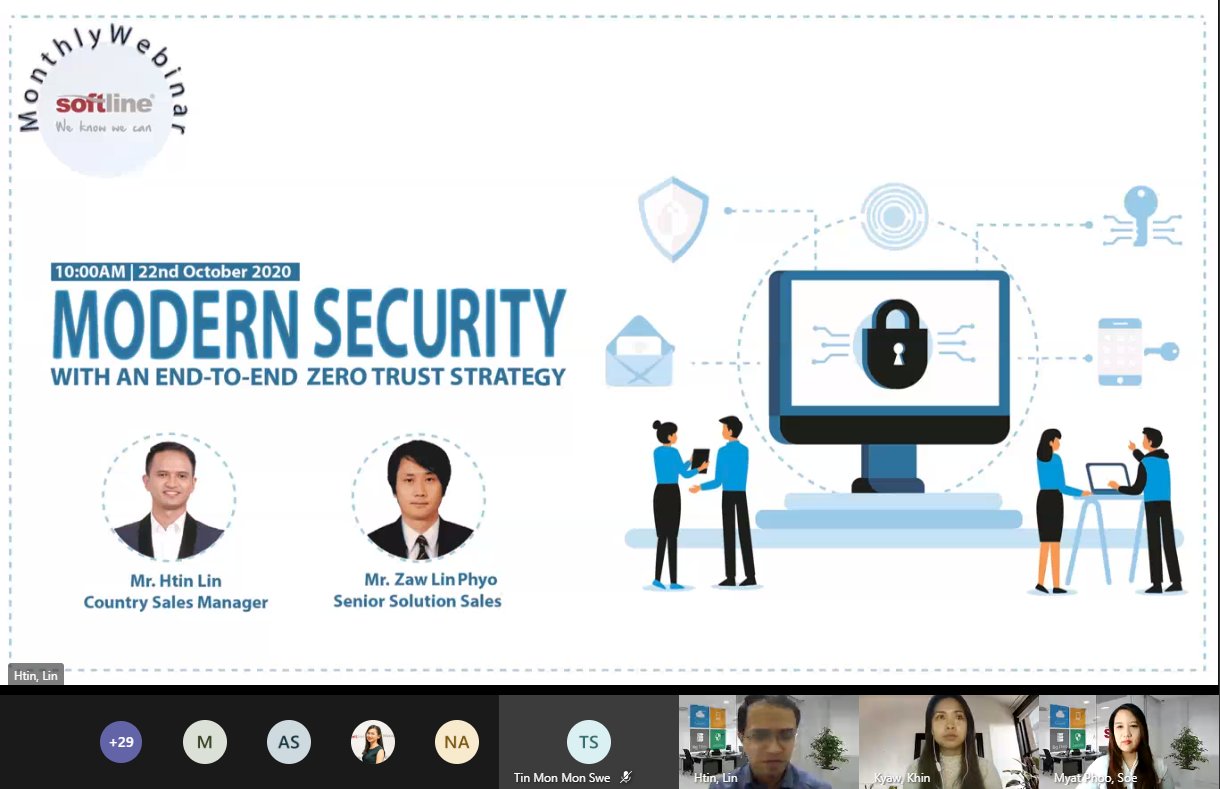 Opening the webinar, Mr. Htin Lin – Sale Director of Softline Myanmar introduced general information about Softline with provided solution and services for customers. After, he gave the picture of Digital transformation journey and why we need to transform business. Obviously, the security concern is always mentioned in every tech talks. The growing of technologies means the demand of security will be bigger.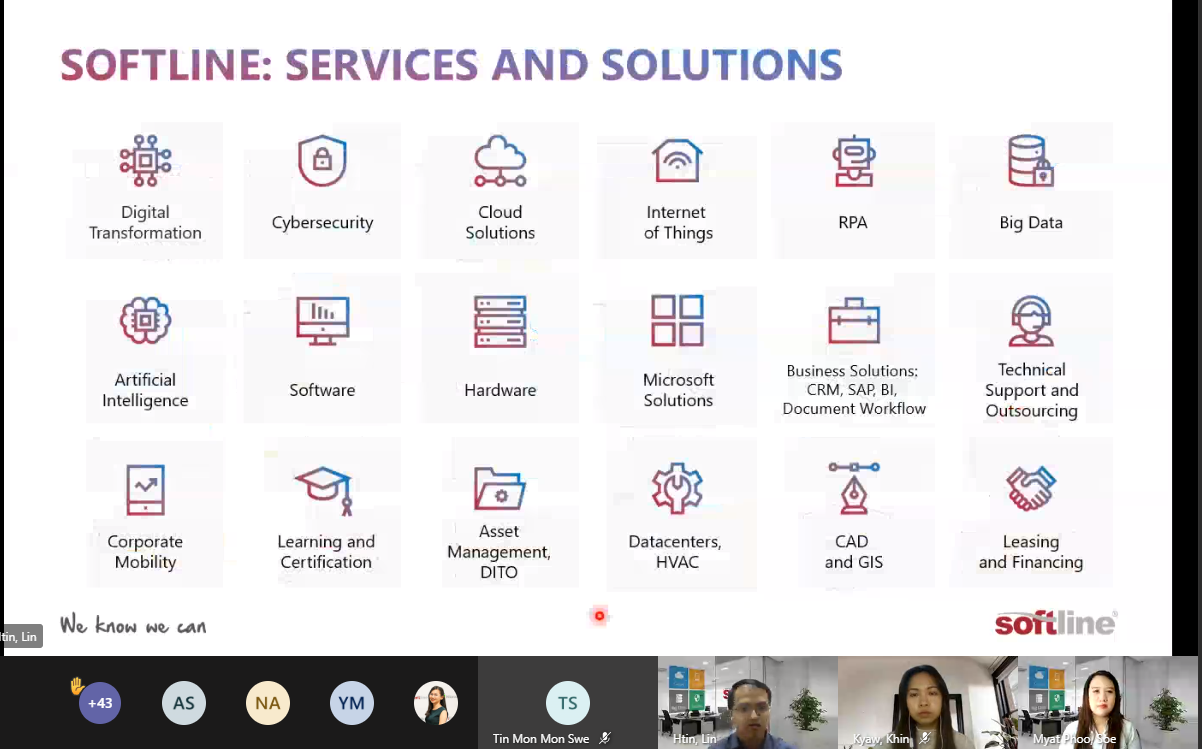 Moving to the main part, Mr. Phyo Zaw – Softline Senior Solution Sales presented how the Zero Trust model works and helps organization transform business securely with Microsoft 365.
Before ending the webinar, we got the excitement and many questions from audiences in FQA sessions. Softline would like to give thankful again for joining and take it as an astronomical motivation to conduct more practical topics with latest update technology trend.
As a leading software solution provider in Myanmar, Softline is confident to have solid experiences and high-qualified IT team to support local company to outreach beyond domestic market.
Let subscribe and follow us on our official fanpage to receive notifications for upcoming webinars and update latest tech news on:
Facebook www.facebook.com/softlinemyanmar/
Linkedin www.linkedin.com/company/softline-international-myanmar
For further information, please contact us via:
https://softline.com.mm/
+95 (9) 230 4405
info.mm@softlinegroup.com