Softline Holding plc began trading under the brand name Noventiq after divesting part of its business in October 2022.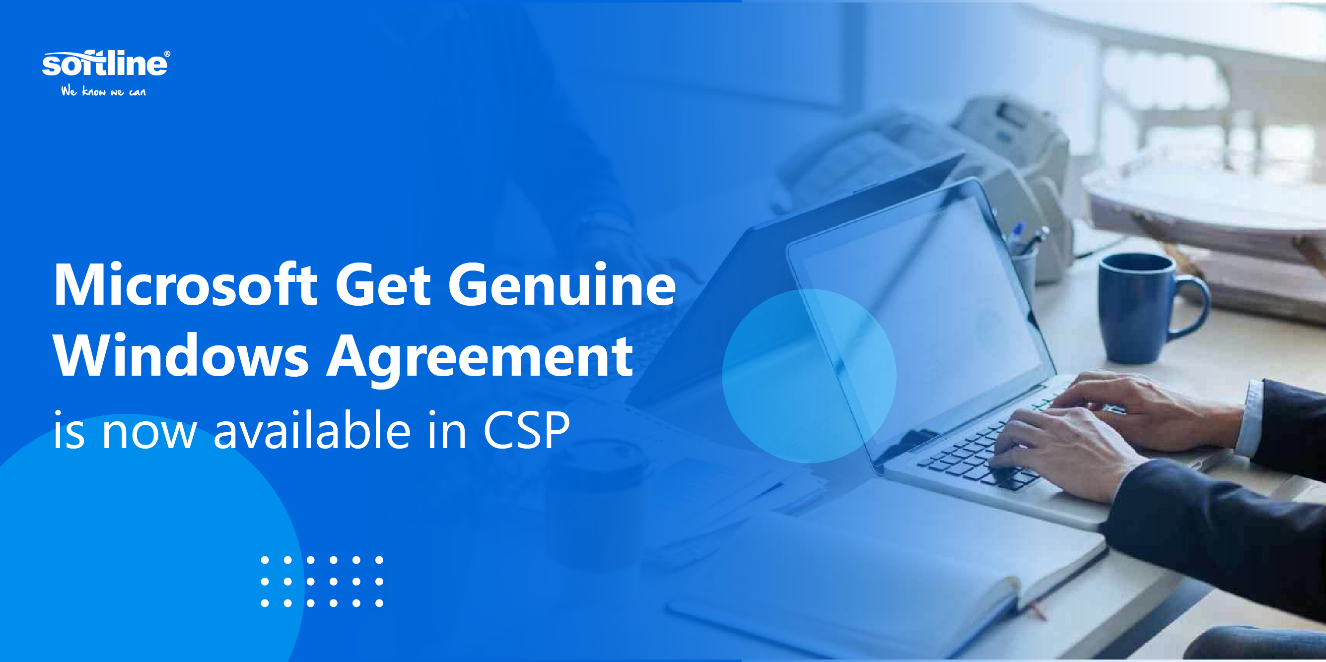 Since December 1, 2021, Microsoft Get Genuine Windows Agreement (GGWA) has become available for small and medium-sized organizations through Cloud Solution Provider (CSP). Customer would have access to product key and download from M365 Admin Center.
GGWA legalization solutions assist customers in converting non-genuine Windows operating systems to legitimate versions and remaining compliant while encouraging the purchase of genuine Windows preinstalled PCs in the future. The goal of GGWA is strictly to help a customer resolve a mis-licensing situation.
Customers can acquire GGWA licenses for the full version of the Windows desktop operating system for devices that require proper Windows licenses. Because GGWA licenses are full licenses for Windows, they don't have a qualifying operating system (QOS) requirement.
Which scenarios customers should purchase GGWA?
Purchased PCs without an Operating System (OS) preinstalled
PCs with a Windows Home edition preinstalled which is not a Qualifying Operating System (QOS) for Windows Enterprise
Installed Windows software using leaked or stolen Volume License Keys (VLK)
Downloaded software online or from an unknown or counterfeit source.
P/S: GGWA licenses are available only as a one-time purchase, where all units must be placed under a single order. GGWA licenses cannot be assigned to devices without a QOS, if such devices are obtained after the customer's order.
Contact Softline to get more information about GGWA!