Softline Holding plc began trading under the brand name Noventiq after divesting part of its business in October 2022.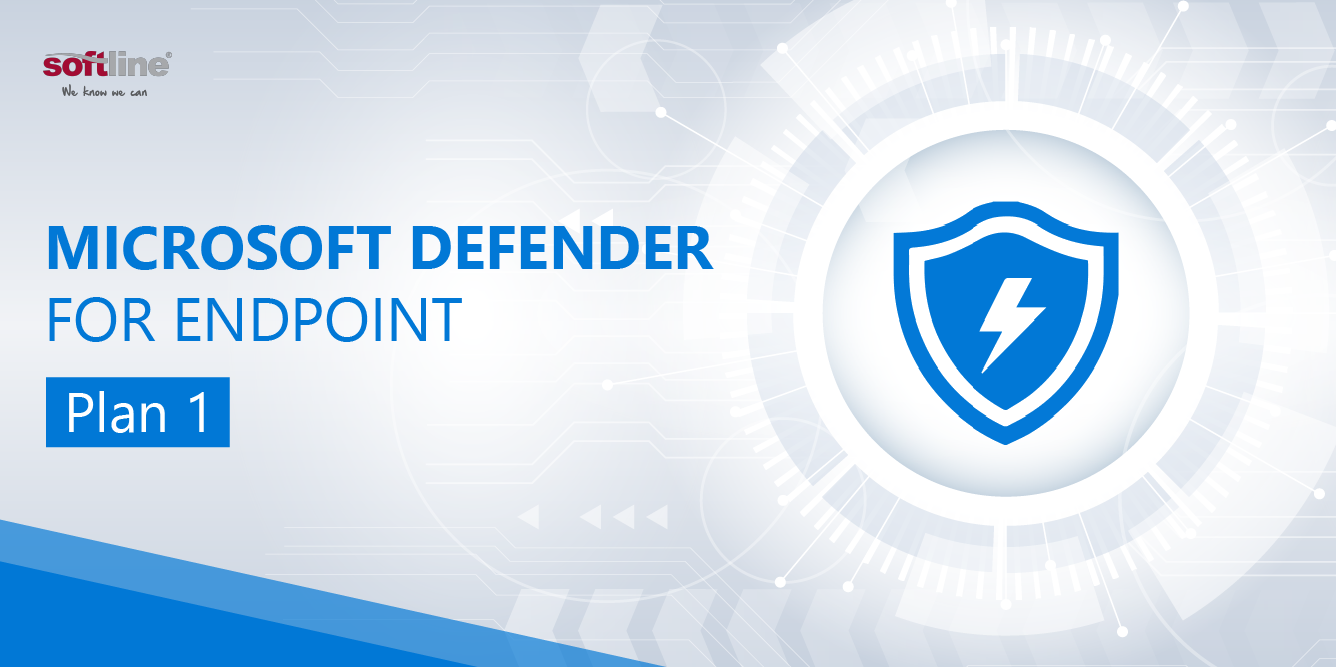 The endpoint remains one of the most targeted attack surfaces as new and sophisticated malware and ransomware continue to be prevalent threats. The level of sophistication of these kinds of attacks and the speed at which they evolve requires a different approach to security, one that is based on cloud native technology, built on deep threat and human intelligence, and that can easily scale.
Microsoft is committed to delivering best of breed, multi-platform, and multi-cloud security for all organizations across the globe. As part of that commitment, Microsoft is excited to offer a foundational set of our market leading endpoint security capabilities for Windows, macOS, Android, and iOS at a lower price in a new solution to be named Microsoft Defender for Endpoint Plan 1 (P1) – was recognized as a Leader in the 2021 Endpoint Protection Platforms (EPP) Magic Quadrant by Gartner, positioned highest on the ability to execute.
Microsoft Defender for Endpoint Plan 1 (P1) capabilities:
Microsoft Defender for Endpoint P1 offers attack surface reduction, next generation protection, APIs and integration, and a unfied security experience for client endpoints including Windows, macOS, Android, and iOS.
With Microsoft Defender for Endpoint P1, customers will get the following core capabilities:
Industry leading antimalware that is cloud-based with built-in AI that helps to stop ransomware, known and unknown malware, and other threats in their tracks.
Attack surface reduction capabilities that harden the device, prevent zero days, and offer granular control over access and behaviors on the endpoint.
Device based conditional access that offers an additional layer of data protection and breach prevention and enables a Zero Trust approach.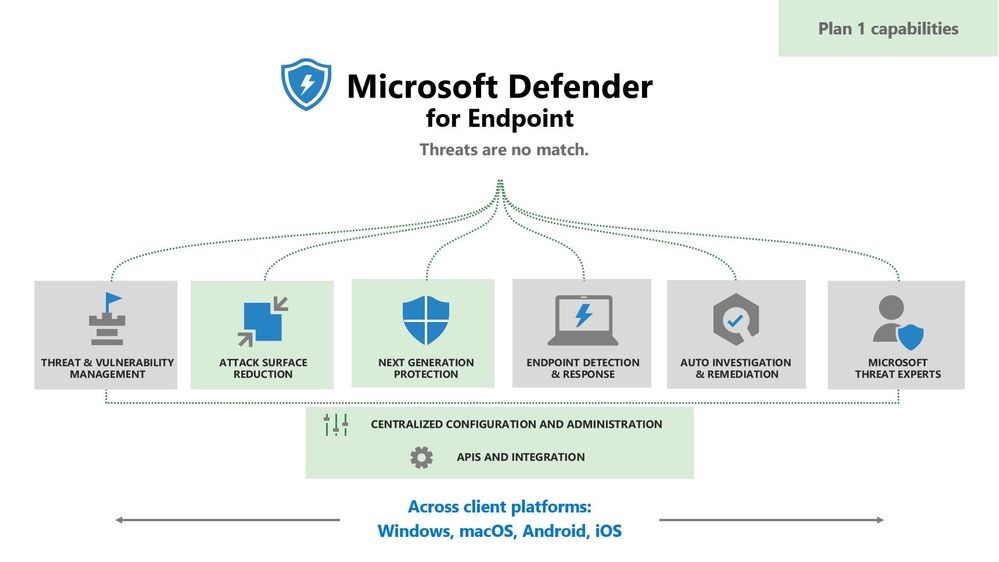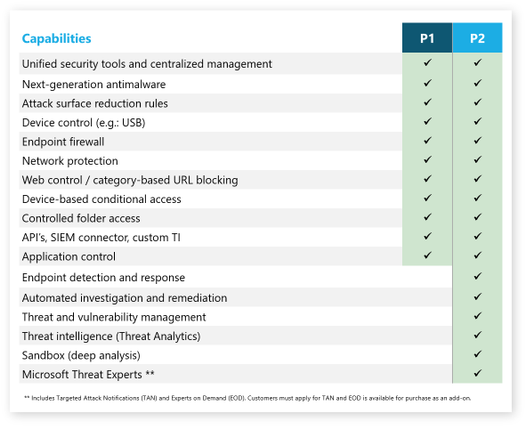 | | |
| --- | --- |
| Plan 1 best fits for customers who are looking for EPP (endpoint protection) capabilities only. It includes access to the Microsoft 365 Defender security experience to view alerts and incidents, security dashboards, device inventory, and perform investigations and manual response actions on next generation protection events. | Plan 2 is by far the best fit for enterprises that need a solution with advanced threat prevention and detection, deep investigation and hunting capabilities, and advanced SecOps investigation and remediation tools. Plan 2 capabilities further prevent security breaches, reduce time to remediation, and minimize the scope of attacks with vulnerability management, endpoint detection and response (EDR), automated remediation, advanced hunting, sandboxing, managed hunting services, and in-depth threat intelligence and analysis about the latest malware campaigns and nation state threats. |
Click Here to view How Microsoft Defender for Endpoint P1 discover and investigate a security event
During this public preview, organizations can try out Microsoft Defender for Endpoint P1 for free!
Contact Softline to try now!