Softline and Microsoft have collaborated to host a seminar named "Microsoft 365 All-in-One". The event was organized at Lotte Hotel Yangon and with the attendance of around 50 enterprises coming from various industries such as banking, securities, finance, manufacturing and so on.
In this event, Softline and Microsoft helped provide businesses with valuable information in terms of protecting data in a proactive manner which is of key importance in the digital transformation era.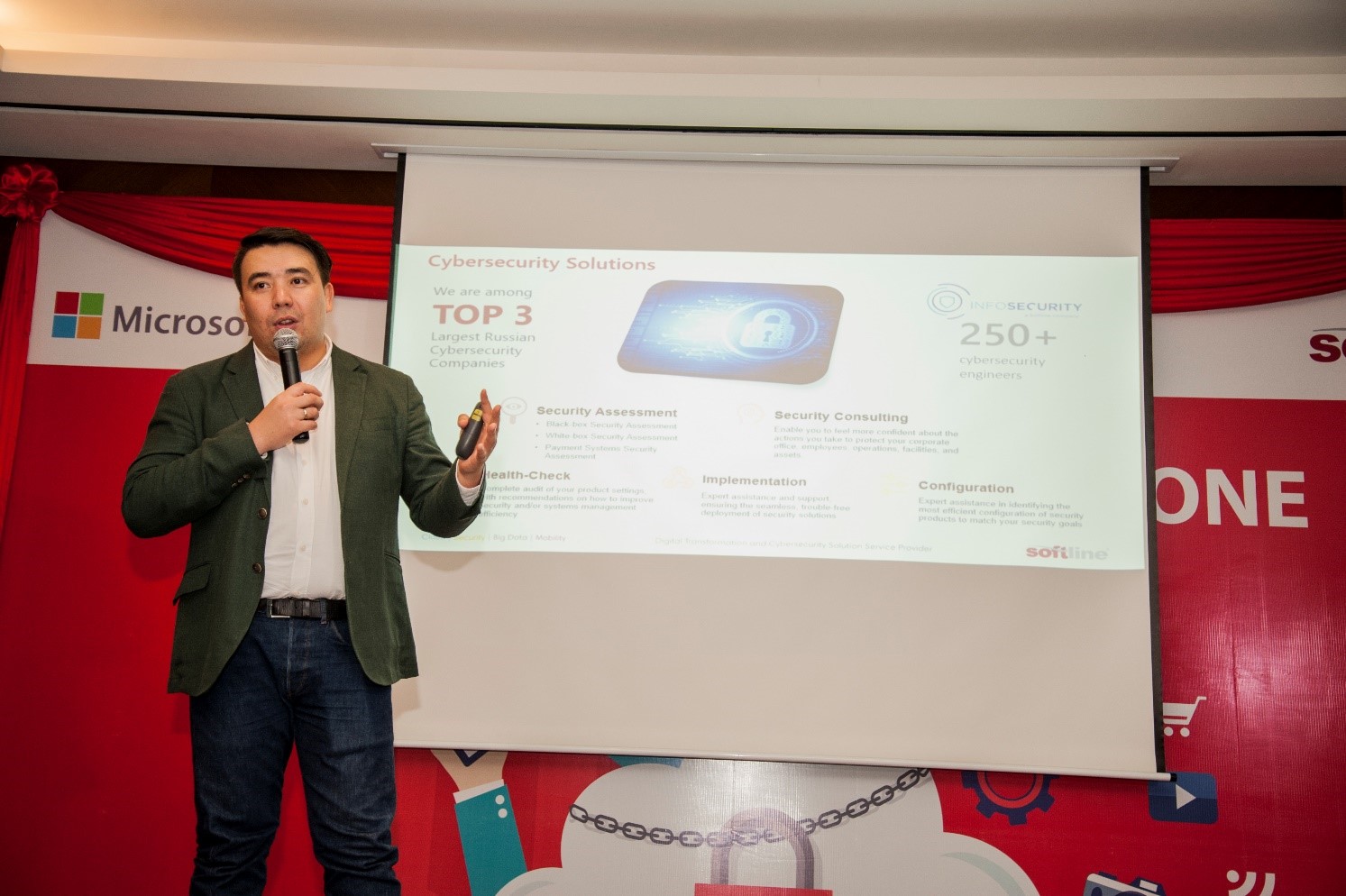 Mr Ilya Anzhiganov – Managing Director EM Market gave the opening speech commenting "The industry 4.0 has presented businesses with various opportunities. However, at the same time, businesses are also exposed to numerous potential risks. Therefore, it is highly recommended that enterprises should be well equipped with necessary knowledge, tools and solutions to mitigate the risks arising from the increasingly clever cyber-attacks. As an expert in providing IT solutions, Softline wants to take this great chance in order to provide businesses with updated solutions as well as knowledge in the digital transformation era".
The seminar continued with discussions on migration from premise to cloud which is the recently common trend. As part of the migration to cloud, Power BI and M365 applications on mobile devices with the optimum security and regular updates by Microsoft also drawn the attention of the businesses at the event because these solutions have addressed corporate concern on secured systems.
Let's take a look at the photos in the event.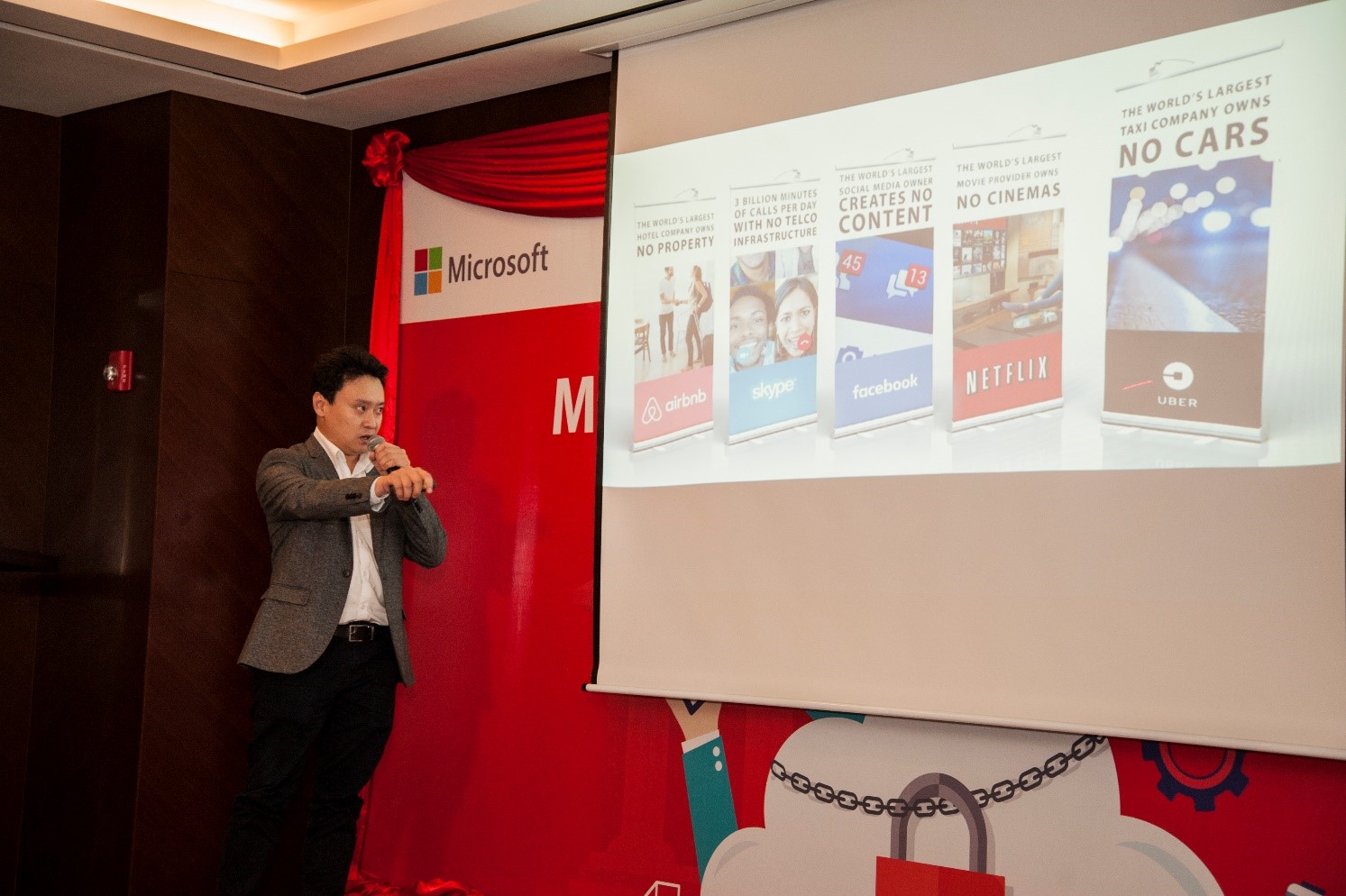 Mr Nam Nguyen – Softline Vietnam's Business Development Manager was giving speech on cybersecurity threats in the industry 4.0 and the benefits of using Microsoft 365 to mitigate.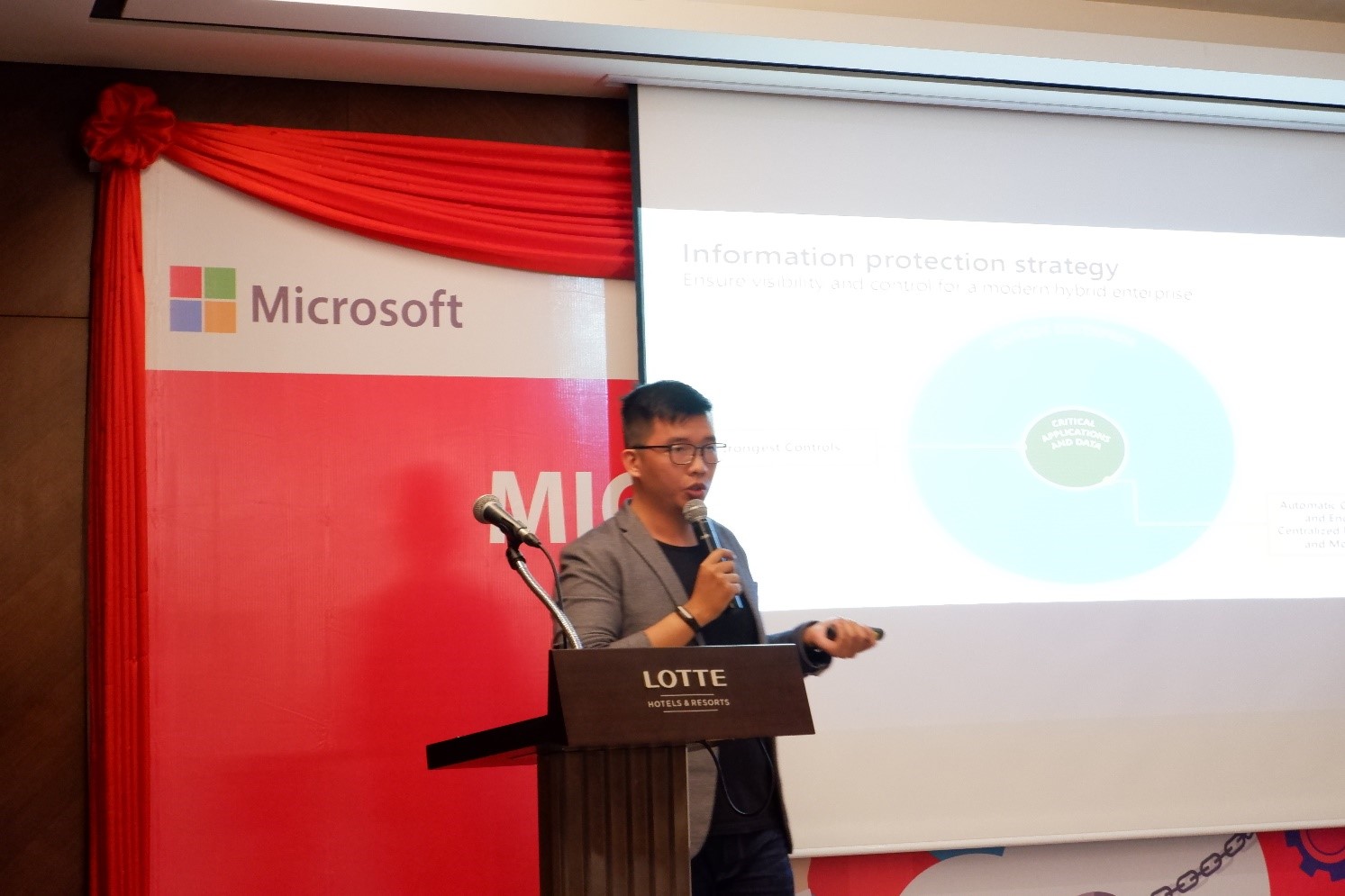 Mr Sang Pham - Softline Vietnam's Security Expert was explaining about M365 which helped enterprises achieve the balance between the requirement of prompt adaptation in the digital transformation era and identity security as a must. He also gave participating clients deeper understanding on how M365 worked effectively on mobile devices and how M365 helped with data security in the most efficient way.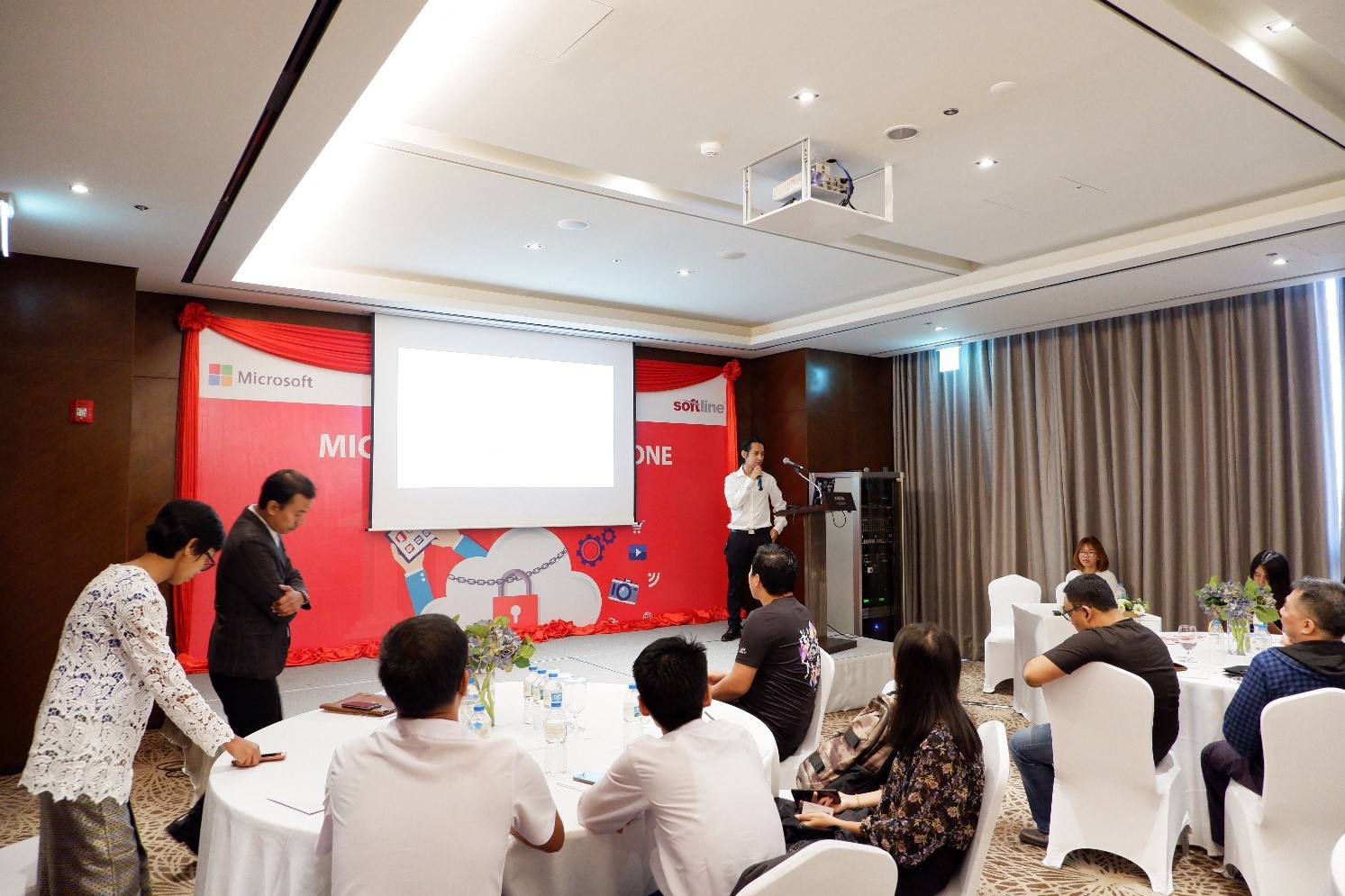 Mr. Thet Htun Aung – Technology Strategist – APAC Partners CTO Office from Microsoft was presented and gave demonstration on how to migrate workloads to Azure, which is the only hybrid cloud to help you with cost-effective, flexible cloud migration paths.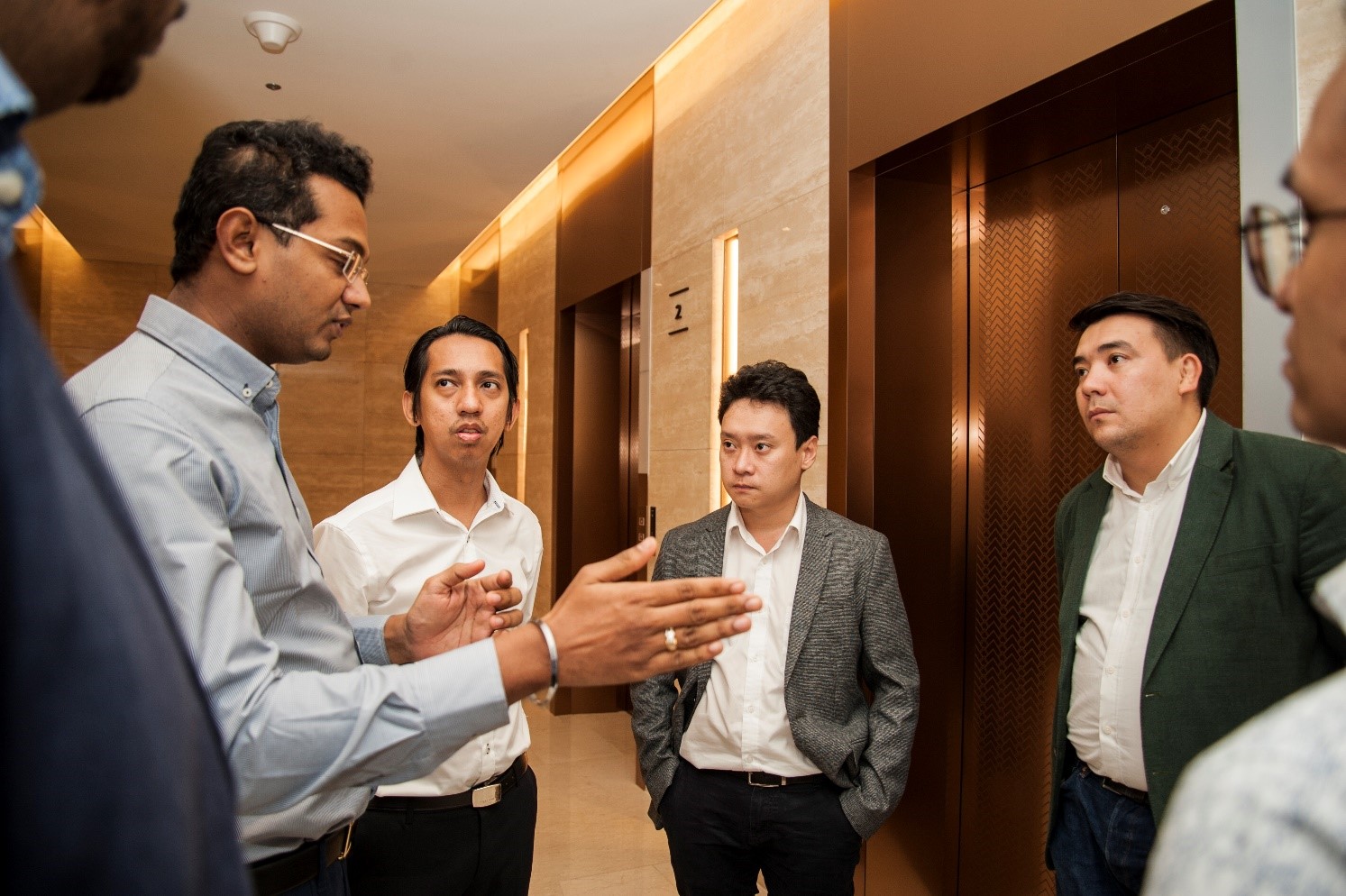 Customer Discussions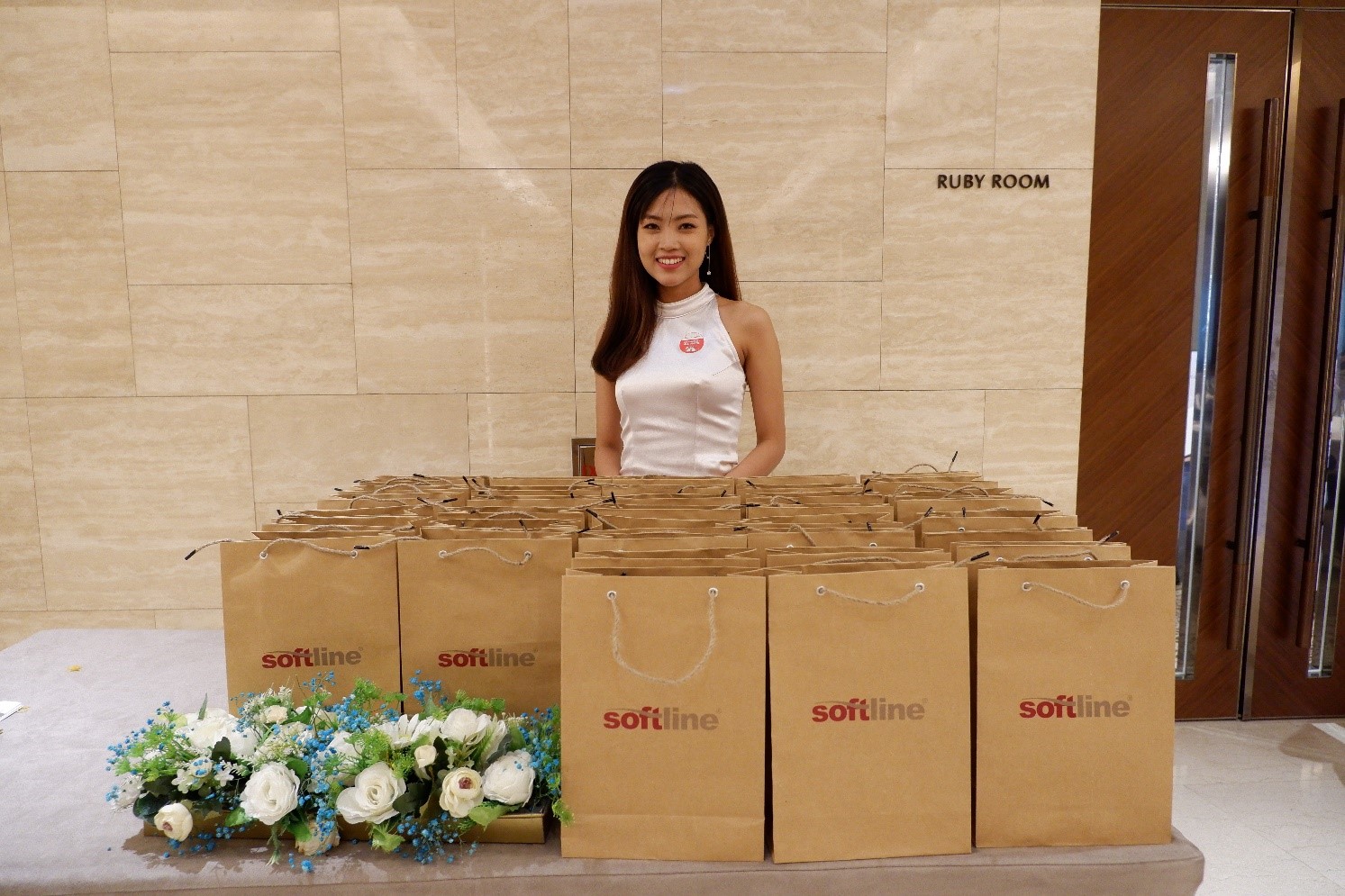 Door-gifts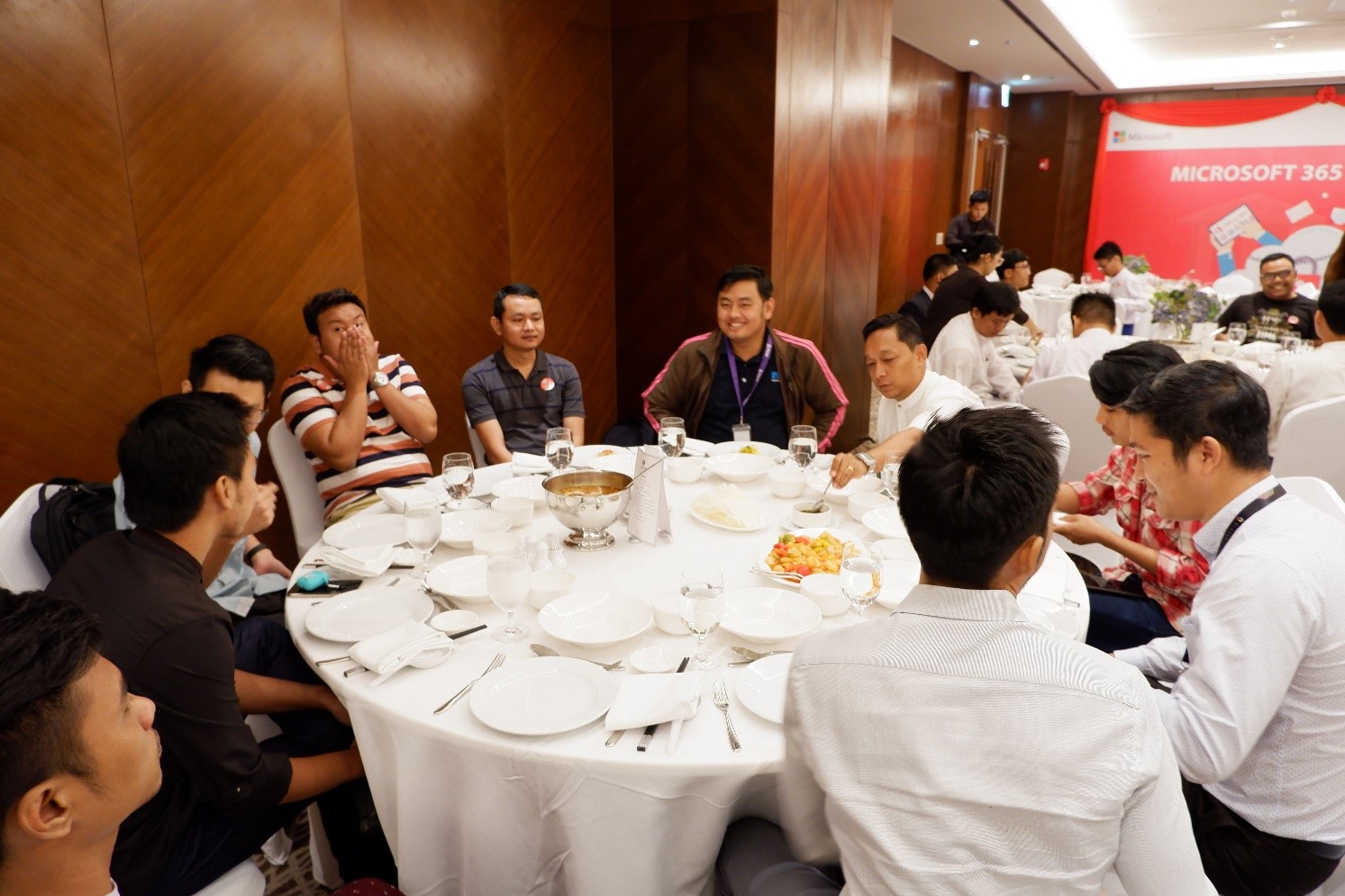 Cozy Dinner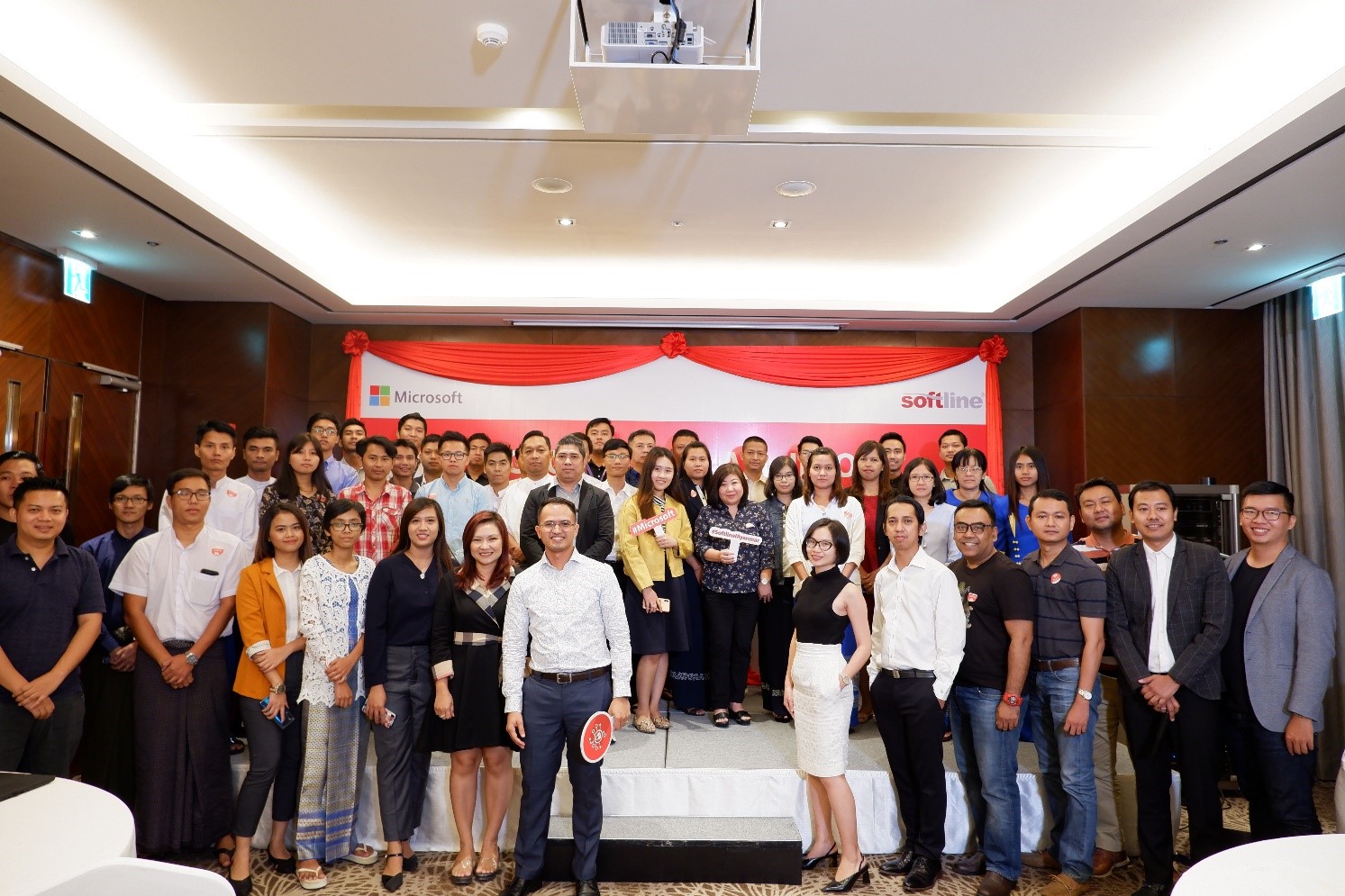 Group Photo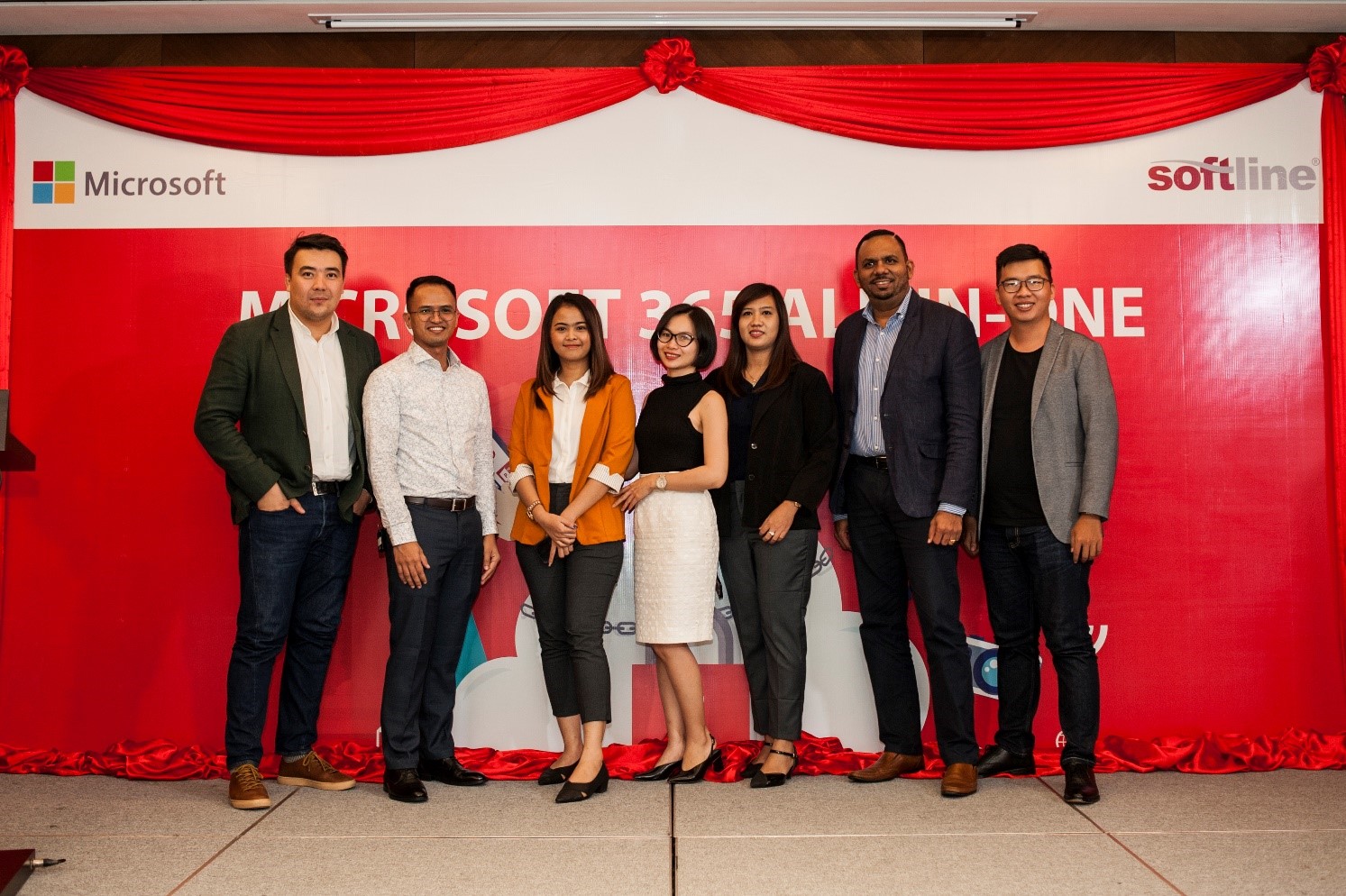 Softline Myanmar Team