Softline Holding plc began trading under the brand name Noventiq after divesting part of its business in October 2022.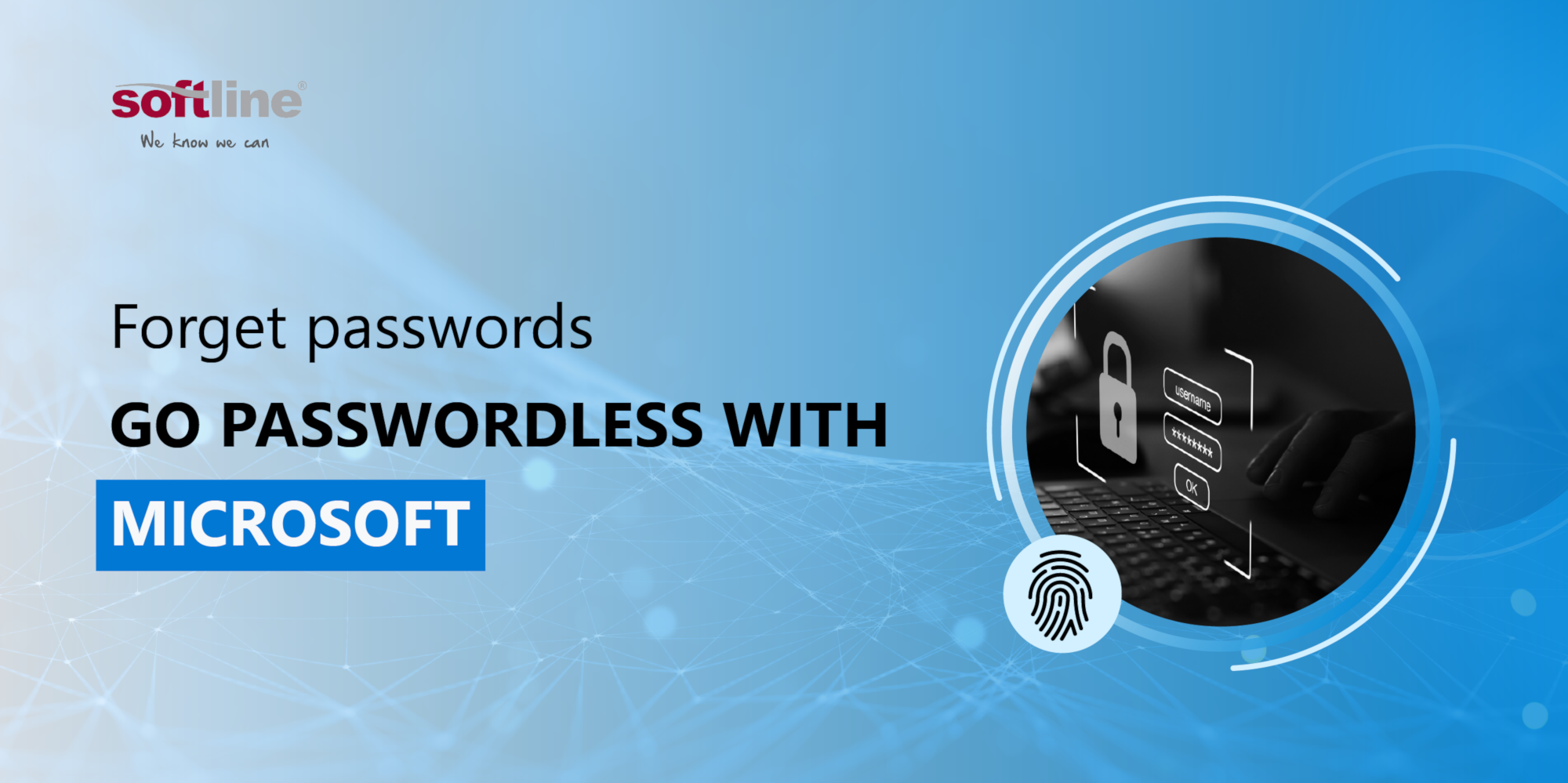 All industries or organizations have been touched by the upheaval of the COVID pandemic. More employees work remotely than ever before. IT teams reshuffled priorities while keeping systems running and assisting employees with staying connected and productive.
But one thing hasn't changed: The need for strong security, regardless of where employees are working.
Password is no longer secure:
279%

81%

80%

Increase in security incidents
at the enterprise from 2016
to 2017

Of hacking-related breaches leveraged either stolen and/or weak passwords

Of employees use non-approved apps for work
(Source: OTA Cyber incidents report 2018, Verizon Cybercrime Case Studies 2017)
MFA is better than a password alone and it's free. However, it has ease-of-use challenges and is still susceptible to man-in-the-middle and phishing attacks.
Password-less: the best solution to secure your business
Softline proposes 3 Microsoft's password replacement offerings which have standards-based private key authentication that is convenient and more secure than a password.
Windows Hello for Business
Increase sign-in convenience with biometric authentication. Replace password with MFA on
Windows 10 PCs.

Microsoft Authenticator
Authenticate with a mobile device. Get a push notification and verify identity with a biometric or PIN.

FIFO2 security keys
Replace passwords with a security key using MFA with the standards-based protocols on a mobile device.
Why
Soft

line

:
Softline is a Microsoft global strategic partner
Softline has Global IT experts in 50 countries and 95 cities
Softline has 28 years in the IT market
Softline is a partnership with certified FIDO2 key provider – VinCSS
Contact Softline to get in-depth consulting!