Due to the event of Covid 19, it forced many companies to switch remote working and gradually becoming the trend as well as the modern working style. For long term, it required company to equip an environment that allows employees continuing and keeping the work efficiency. This means not only providing the necessary tools to allow them to collaborate and innovate freely, but also maintain a high level of security at all times that flexibly and intuitively protects enterprise data. Meanwhile all leaders need to drive cost savings for any investment.
That's why this webinar was held and this is a chance to connect Softline with customer to understand their needs and how Softline can go along to address with them.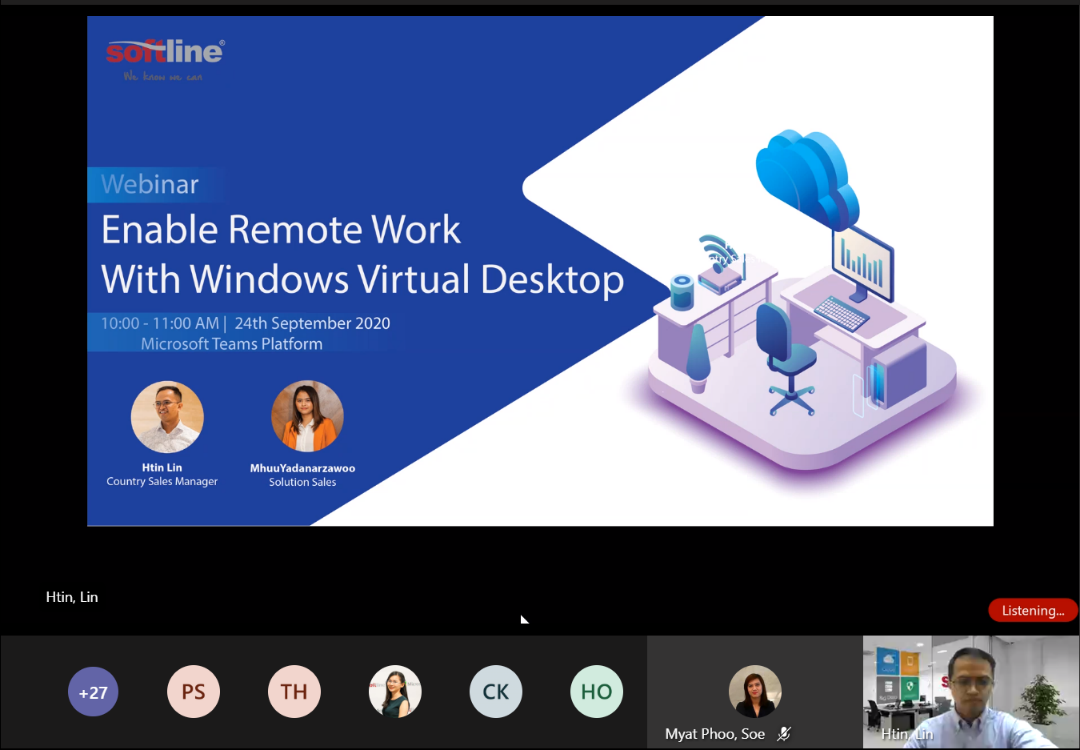 Opening the webinar, Mr. Htin Lin – Sale Director of Softline Myanmar shared the current context of Digital transformation, positioning us on its journey and gave the facts as well as the demand of Cyber Security. Then, he presented Cloud solution as MS Cloud, Business Continuity Solution and Service catalog.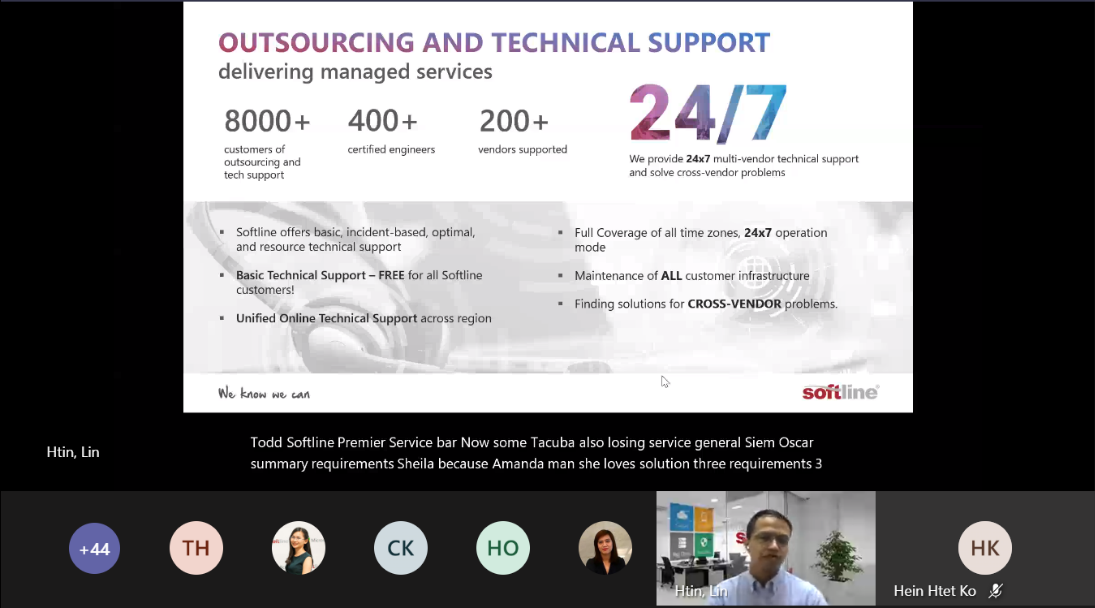 Moving to the main part, Ms. Mhuu Yadanarzawoo (Softline Solution Sale) continued the sharing with the presentation of Windows Virtual Desktop. Specific is the definition, benefits, how it works (eg: secure remote access to applications …etc.) and the price with best offer given by Softline.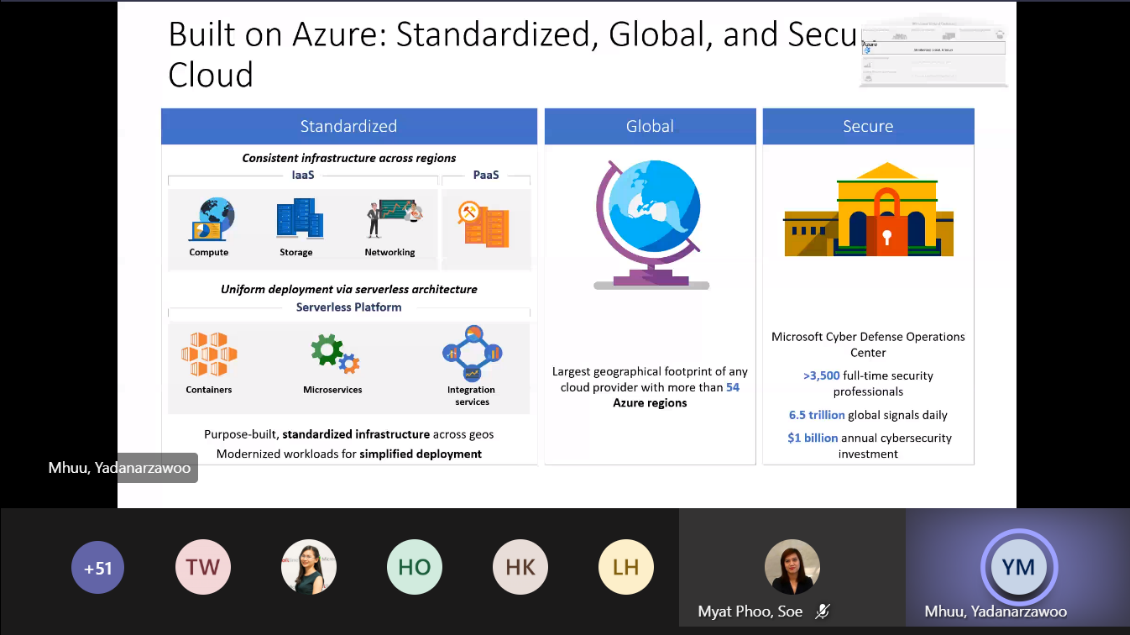 Before ending the webinar, we got the excitement and many questions from audiences in FQA sessions. Softline would like to give thankful again for joining and take it as an astronomical motivation to conduct more practical topics with latest update technology trend.
As a leading software solution provider in Myanmar, Softline is confident to have solid experiences and high-qualified IT team to support local company to outreach beyond domestic market.
Let subscribe and follow us on our official fanpage to receive notifications for upcoming webinars and update latest tech news also on:
www.facebook.com/Softline-Myanmar
Contact us:
E: info.mm@softlinegroup.com
T: +95 (9) 230 4405