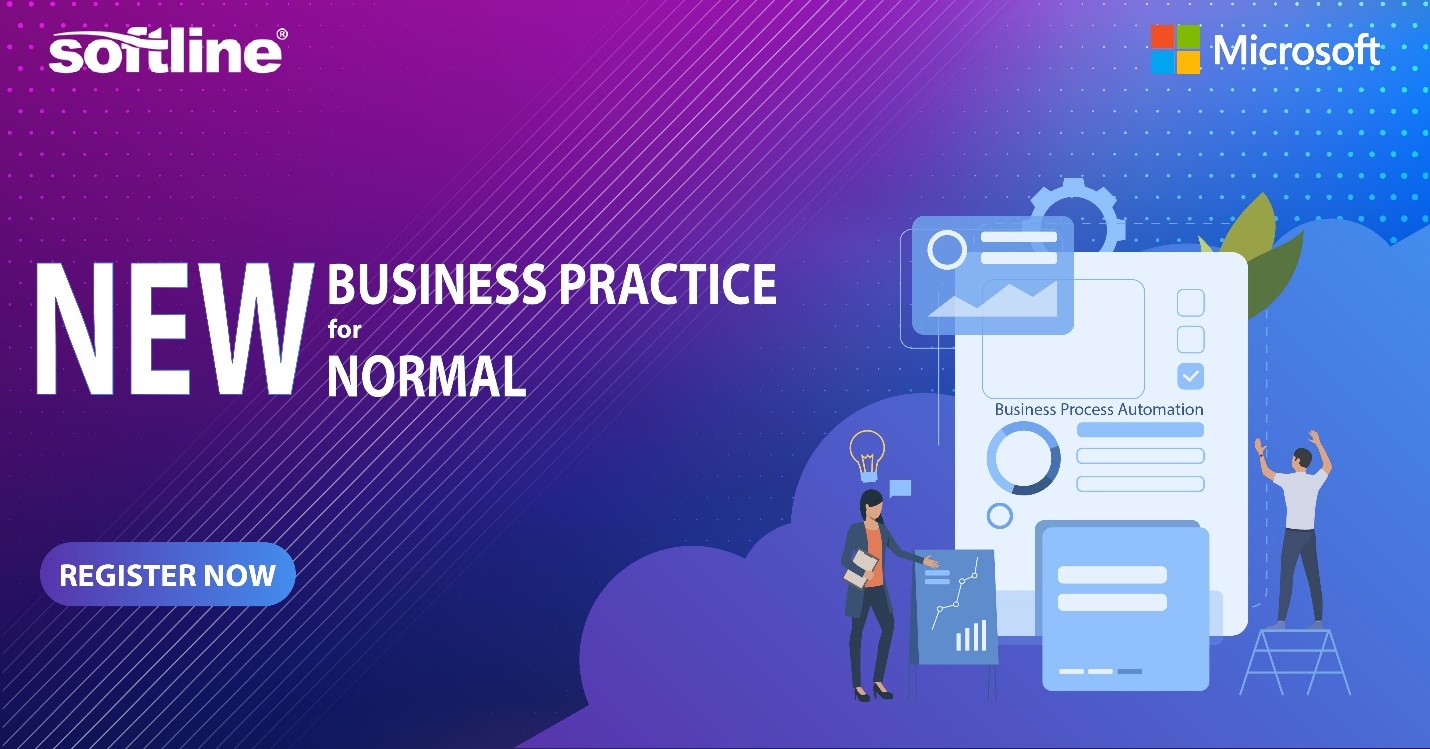 The webinar is an opportunity for Softline to discuss on building an effective and modern workplace – an environment that allows employees working remotely with the support of automatic management process. This is also the sustainable development goal that many global enterprises are heading to.
Mr. Htin Lin – Country Sales Manager of Softline started with a brief introduction about Softline and our services. Having more than 25 years experiences in IT industry with offices in 50 countries around the world, we are trusted by our partners and confident to bring the best digital transformation solutions to customers. We provide end-to-end services from cybersecurity to cloud service with cost-sufficient and effective strategies consulted by experts in specific areas.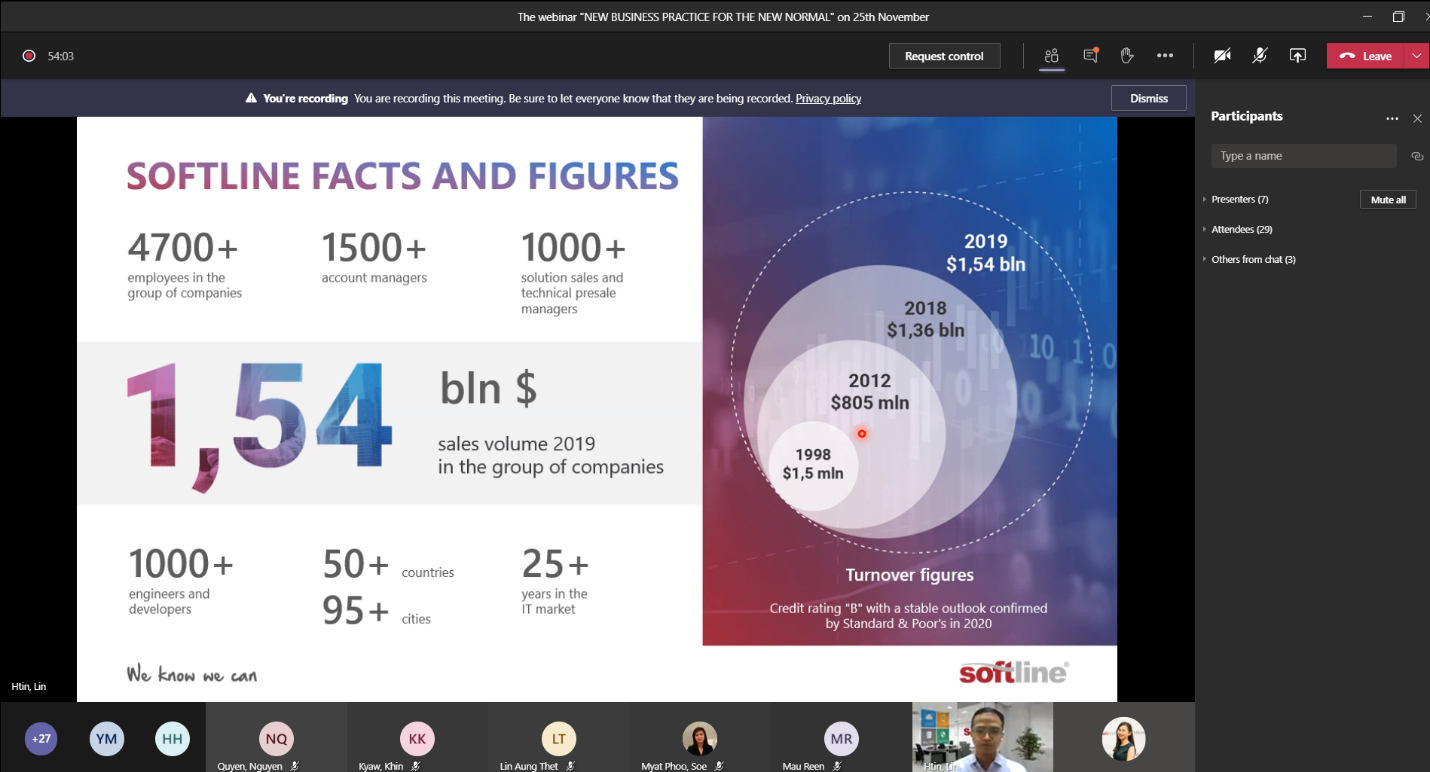 Following the agenda, Ms. Mhuu – Softline Solution Sales shared useful tips and information about Microsoft Teams. Teams has just integrated more than 700 applications in its own app store to help increase the productivity while working remotely. Ms. Mhuu also shared some valued features that we can use when organizing meeting on Microsoft Teams. Especially if you are struggling looking for ways to engage with attendants during online meeting, the new live polls function will be a life-saving solution. Organizers now can create polls before the meeting or even in the middle of the discussion to collect attendants' opinions more effective.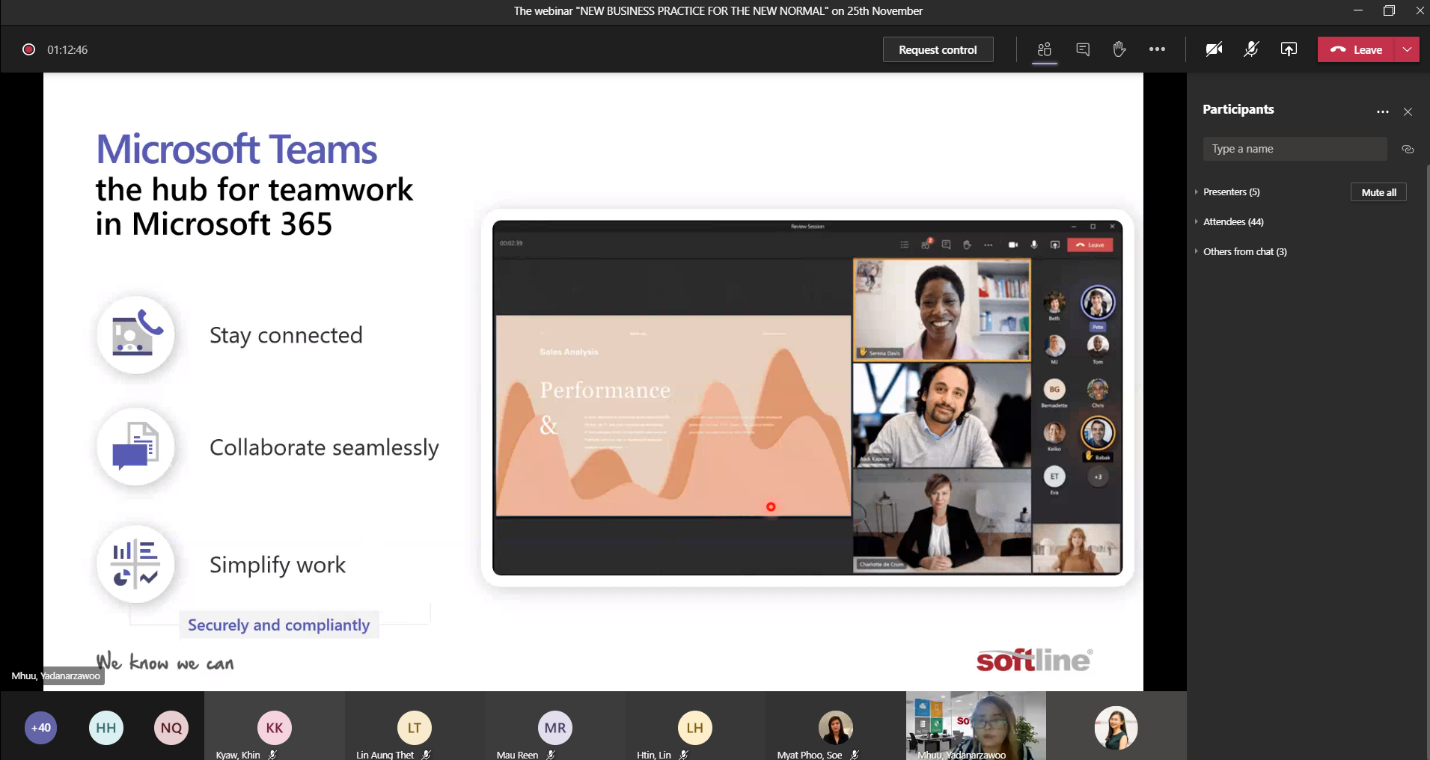 Could we build applications without code? Yes, it is totally possible with the support of Microsoft Power Platform. Mr. Phyo Zaw – Softline Senior Solution Sales had an interesting talk about Microsoft Power Platform. While Power Automate helps Office 365 work smarter by taking on repetitive tasks, PowerApps allows users to build highly customized task and role-based canvas apps with data from one or multiple sources. Using these platforms to automate business processes will increase trust and positive culture in the workplace, improve connectivity and increase productivity.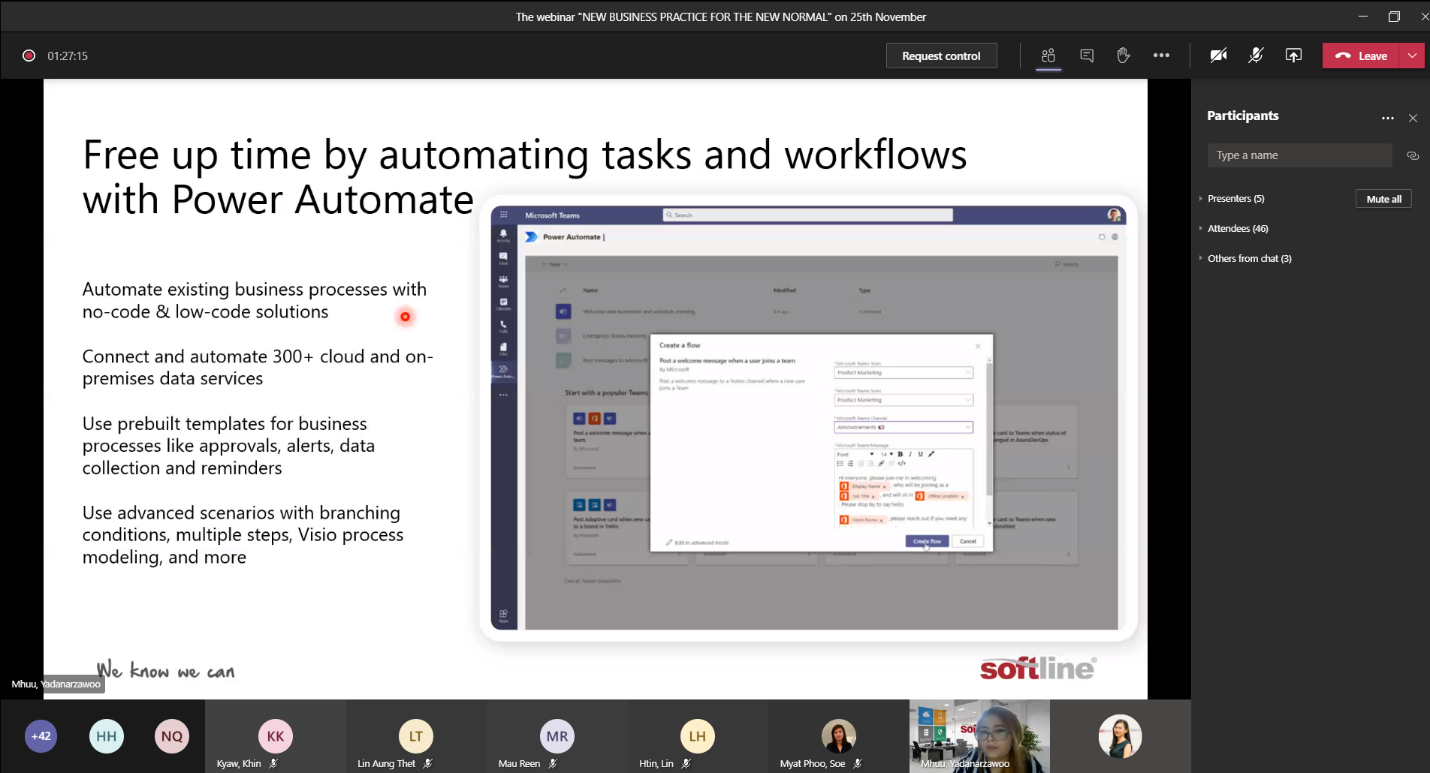 Softline has created 5 applications by Microsoft Power Apps and Power Automate with the hope that we can support businesses in building a cyber working space with highly engagement volume everywhere. These 5 processes include Employee Leave Process, Business Travel Approve Process, Staff Expense Approve Process, Employee Health Declaration and Shared Resource Booking Process. We would like to share this package to our current partners as a present showing our gratitude since our partners have always had faith in us and chose Softline as a companion in the digital transformation roadmap.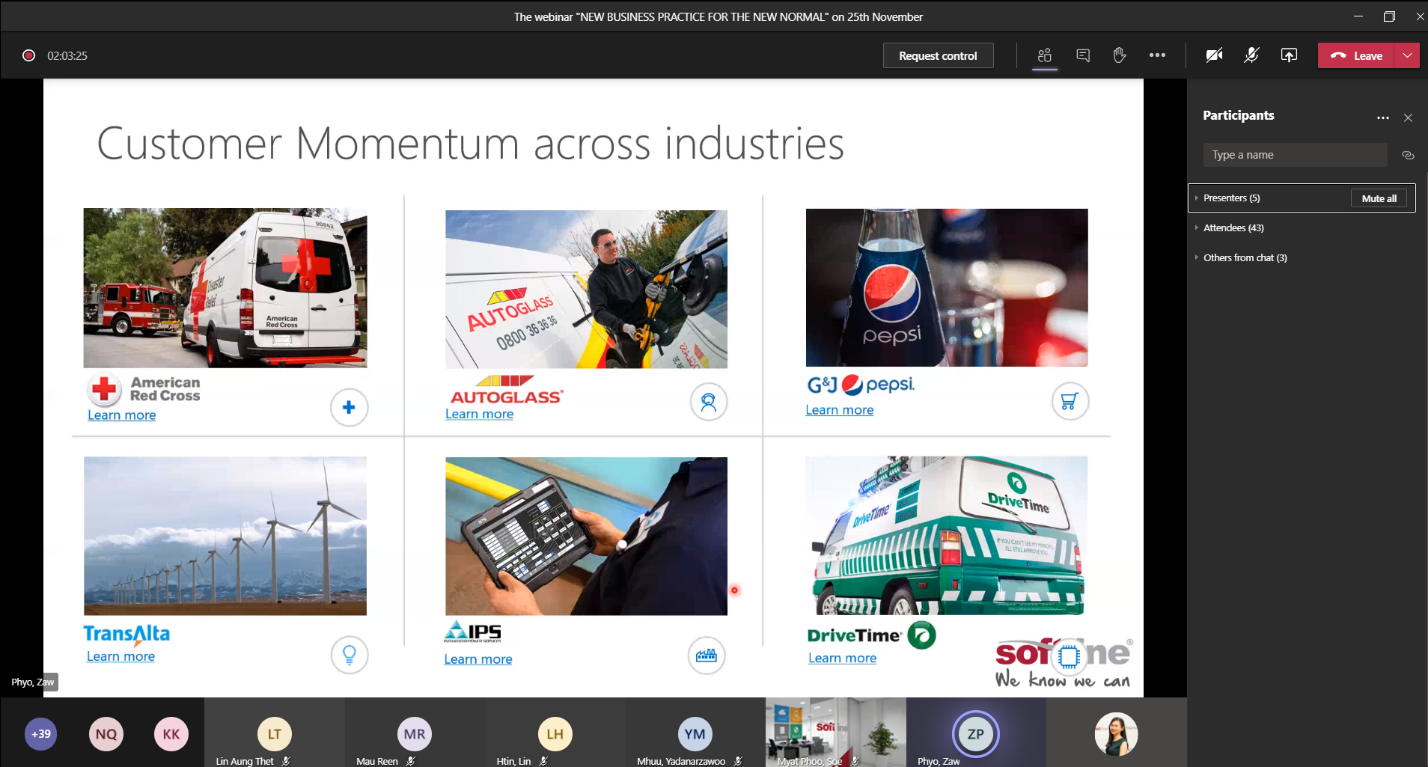 Contact Softline to receive in-depth advice on Microsoft 365/Office 365 and Microsoft Teams from a global team of experts.
Hotline: +95 (9) 230 4405
Email: info.mm@softlinegroup.com