Softline Holding plc began trading under the brand name Noventiq after divesting part of its business in October 2022.
Softline Myanmar is extremely honored to announce that we have won Security Partner of the Year 2021 Award at the SEA NEW MARKETS INSPIRE 2021 event.

Microsoft SEA New Markets Inspire 2021 is an annual event that recognizes Microsoft partners demonstrating excellence in innovation and implementation of customer solutions based on Microsoft technology across South East Asia new market region.
On December 8, 2021, Softline Myanmar is proud to earn the Microsoft Security Award due to the company's experience in empowering customers to be more secure by using Microsoft Security solutions to drive digital transformation in enterprises.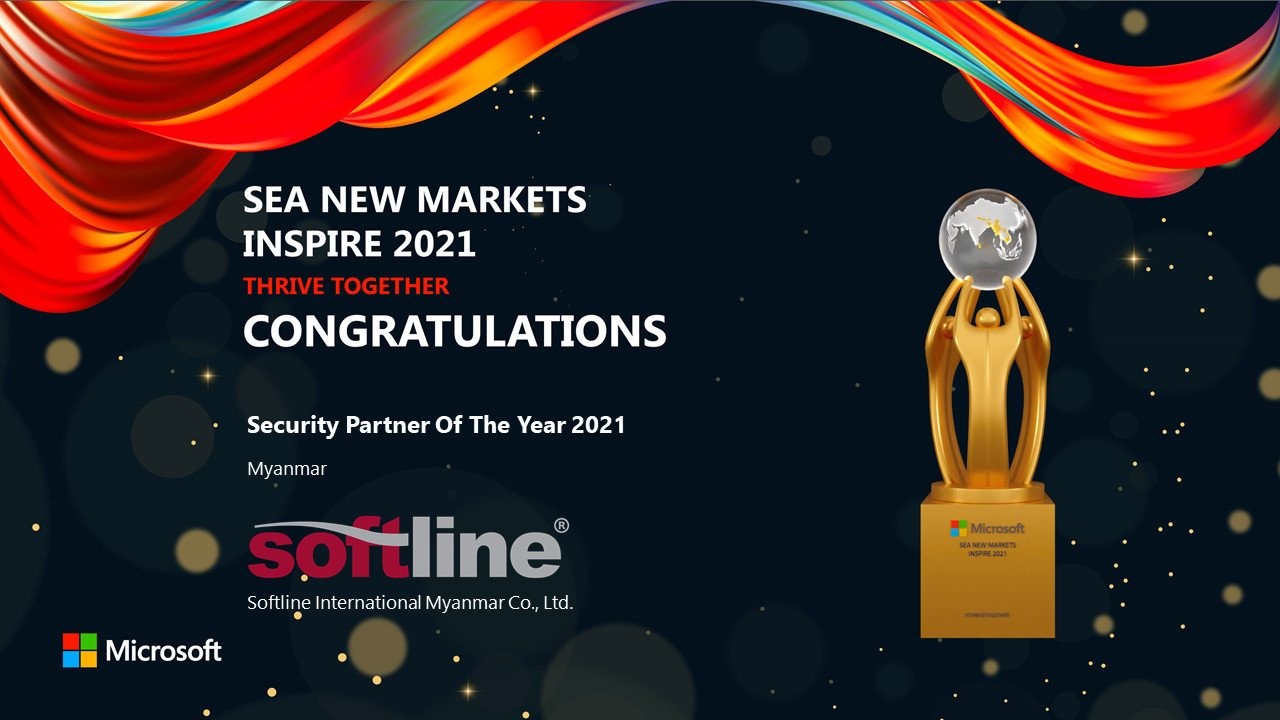 The Security Award honors partners who have provided customers with end-to-end security solutions based on Microsoft Security, Compliance and Identity capabilities in Microsoft 365 and Microsoft Azure Security. Earning this award proves Softline's employee hard work and extensive experience in delivering customer solutions to simplify their processes in order to enhance customers' security and improving their device deployment and management processes.
Receiving this significant award, Softline Myanmar would like to give warm thanks to all the customers who have always trusted and supported us over the past time. The Security Award also gives us the motivation to continue developing our services and accompanying customers in their transformation journey in the future.
Contact Softline to get advice and detailed support for digital and security solutions!
Contact Information:
E: info.mm@softlinegroup.com
T: +95 1 934 5065 /66 / 67/ 68 Ext : 1100, 1116