Softline Holding plc began trading under the brand name Noventiq after divesting part of its business in October 2022.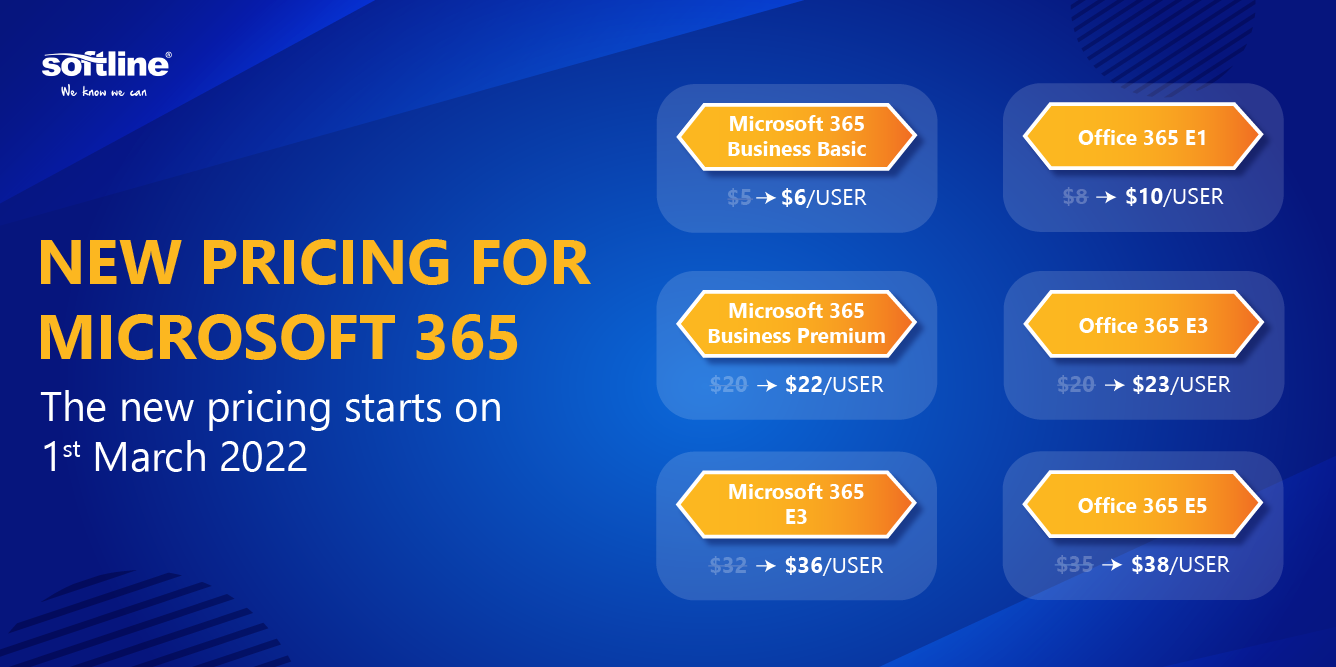 Recently, Microsoft officially announces changes to commercial pricing for Microsoft 365, starting from March 1, 2022, detailing:
Microsoft 365 Business Basic: from $5 to $6/user/month
Microsoft 365 Business Premium: from $20 to $22/ user/month
Office 365 E1: from $8 to $10/user/month
Office 365 E3: from $20 to $23/user/month
Office 365 E5: from $35 to $38/user/month
Microsoft 365 E3: from $32 to $36/user/month
Let's take full advantage of Microsoft's current price to optimize costs if customers are planning to deploy Microsoft 365 and accelerate digital transformation, which helps your business save money up to 3 years with Annual or EA package.
(*) Read more the detailed information about the price Here
Contact Softline to get the best price now!