Softline Holding plc began trading under the brand name Noventiq after divesting part of its business in October 2022.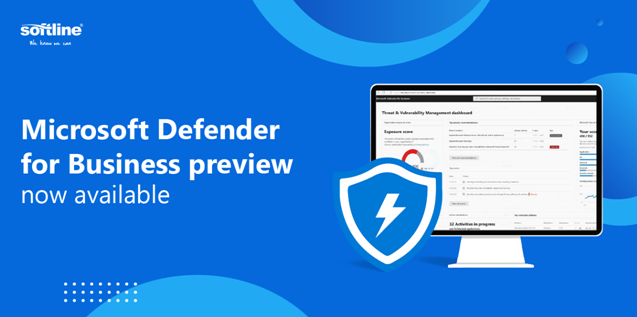 Dear Valued Customer,
At Ignite 2021 event, Microsoft introduced Microsoft Defender for Business, an enterprise-grade endpoint security solution specially built for businesses with up to 300 employees. It is now in preview.
Overview
Microsoft Defender for Business is an endpoint security solution that helps businesses protect against cybersecurity threats including malware and ransomware. As cyberthreats increase in volume and sophistication against small and medium businesses, Defender for Business will help elevate their security by bringing enterprise-grade technologies like Next-generation protection, Endpoint Detection and Respond, Threat and Vulnerability Management, Automated Investigation and Remediation, and more with ease of use that's designed especially for small and medium business customer and partners.
Features and capabilities
Microsoft Defender for Business delivers next-generation protection, endpoint detection and response, threat and vulnerability management, and more. It offers simplified configuration and management with intelligent, automated investigation, and remediation. It helps you to protect against cybersecurity threats across Windows, macOS, iOS, and Android devices.
Summary comparison of capabilities among endpoint security solutions
How to buy Microsoft Defender for Business
Post General Availability, Microsoft Defender for Business will be offered directly via CSP channel, and available in 2 ways:
A standalone per user subscription
Included in Microsoft 365 Business Premium
Sign-up here to request the preview.
Contact Softline to get detailed support!