Softline Holding plc began trading under the brand name Noventiq after divesting part of its business in October 2022.
Since the COVID-19 pandemic outbreaks, we are facing many massive changes around the world, one of which is a business operation. Taking advantage of the strengths of digital technologies for business management is becoming more and more popular and necessary for all businesses. Choosing the right collaboration tool for the size and the needs of each organization is one of the biggest challenges of small and medium-sized businesses while the company's resources and budgets are still limited.
Now SMBs can win above challenges with the full power of Microsoft Teams with Microsoft Teams Essentials – Microsoft's new standalone Teams app that's tailored to their needs.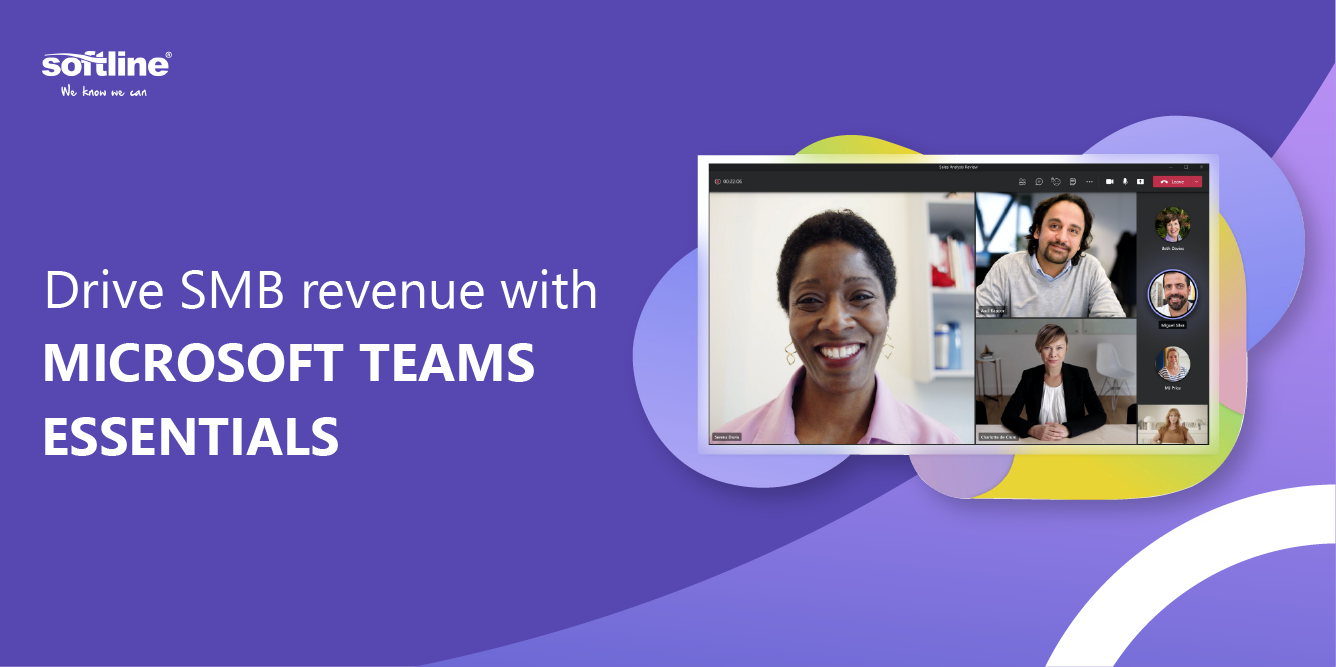 What's new in Microsoft Teams Essentials?
With Teams Essentials, small businesses from restaurants to retailers to professional services can easily meet, collaborate, communicate, and serve customers in new ways. Organizations and small businesses need to get up and running fast, and Teams Essentials makes it possible with no IT expertise necessary. Teams Essentials enables those with and without a Teams account to participate easily and effectively.
Teams Essentials brings existing Teams capabilities together with features specifically designed for small businesses and community groups:
Unlimited group meetings for up to 30 hours
Meetings with up to 300 people
10 GB of cloud storage per user
Why choose Microsoft Teams Essentials?
It's ideal for businesses that:
Need a robust meeting and calling solution that's affordable and easy to deploy and manage.
Are not ready to adopt Microsoft 365-like those with perpetual Office licenses for desktop apps, or who use Gmail/Google Workspace or hosted/on-premises Exchange for email and calendars.
Employ frontline workers who don't need Office apps installed on their desktops.
Want a unified place to access pre-built and custom ISV solutions.
Microsoft Teams Pricing
Microsoft Teams Essentials offers the most value at the best price in market now. And with a simplified interface that is easy to learn, it is straightforward and easy for employees to quickly be productive.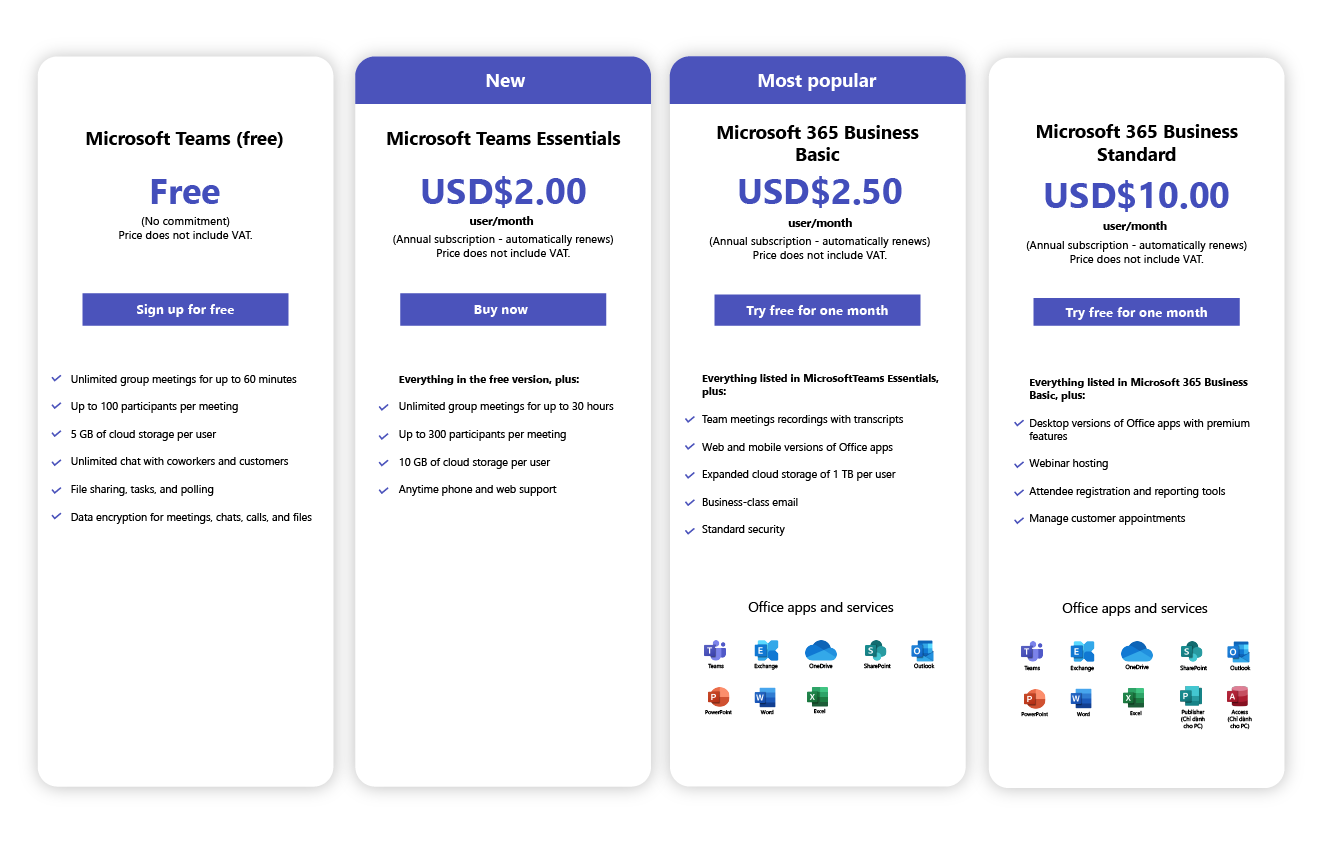 Now, companies can benefit from the full-featured Teams experience, including integrated meetings, calling, chat, and collaborative business apps, without needing to deploy the entire Microsoft 365 suite.
Contact Softline to get detailed support for Microsoft Teams Essentials!